Like most people around the world right now, The Good Life Expeditions team is staying home, but we're still dreaming about travel! As the world comes together to protect the vulnerable and #FlattenTheCurve, we're holding tight onto the hope that this chaos will soon pass. We will be able to enjoy transformative travel adventures once again. In the meantime, here are 10 ways you can explore the world from home!
1. Plan your next trip. 
With plenty of time on our hands for daydreaming, now is a great time to start thinking about your future travel adventures! One of the great pleasures of travel is the anticipation phase. There has never been a better time to relish this feeling.  
There are also many benefits to planning a trip, from finding the best deals to curating the perfect itinerary. If you're not sure where to start, our expert travel team is ready to help. Contact us now to start planning your next trip!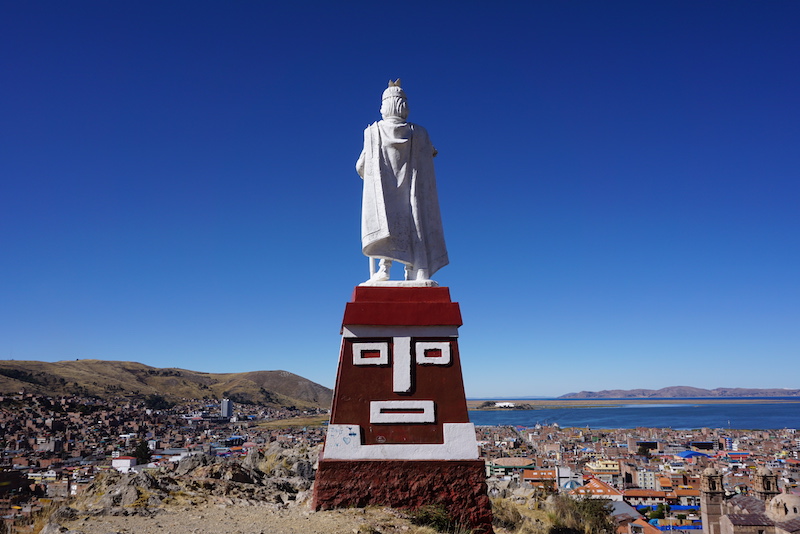 2. Get inspired by far-flung destinations.
Use this time to savor every moment of the journey, from dreaming of a destination to making it your reality! Our blog is full of travel inspiration to help you keep your adventurous spirits up and explore the world from home. You can learn more about destinations that interest you or discover places you've never heard of! A great place to start your virtual travels is learning about our favorite things to do in Cusco. Alternatively, for authentic cultural experiences, you can check out our top 5 community-based experiences. 
3. Learn a new language. 
Basic knowledge of the language in a new destination can make your trip smoother. It can help you connect with locals on a deeper level. With so many online tools available, it's a great time to get started on language learning for future adventures.  
Check out websites like Duolingo for an interactive way to learn. Visit iTalki to find other language learners to practice with via Skype. You can also watch movies in your target language and listen to podcasts for language learners. Coffee Break Spanish is one of our favorites!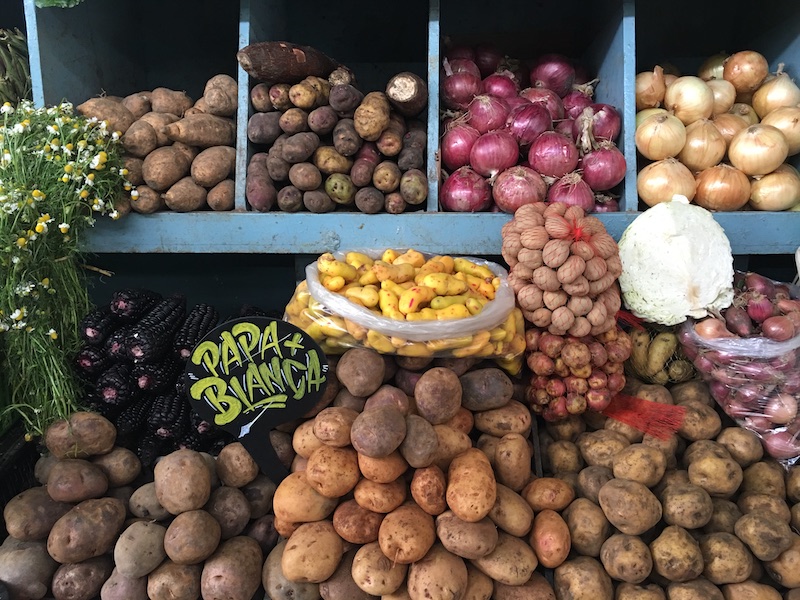 4. Cook a dish from another country's cuisine. 
Are you dreaming of all the gastronomic adventures waiting for you in a post-COVID-19 world? We might be staying at home right now, but that doesn't mean we can't get a taste for far-flung destinations! Trying the local cuisine is a highlight for many of our travelers, especially in Lima, Peru.
With an abundance of online recipes and video tutorials at our fingertips, now a fantastic time to work on your skills in the kitchen! For a simple Peruvian classic, try making Lomo Saltado, a tasty beef stir fry. There's a vegan version as well!
5. Read books that transport you to another place.
You can travel vicariously and learn more about a destination's history by immersing yourself in a fictional world. For Peru (one of our favorite destinations), a great place to start is 'Death in the Andes' from Nobel Prize-winning author Mario Vargas Llosa. This gripping detective novel delves deep into Peru's history of terrorism.
Social upheaval during the 1980s shaped the urban landscapes we see today in Lima and other parts of the country. 'Death in the Andes' will keep you intrigued and entertained. It also provides insight into the socio-political factors that continue to affect many Peruvians' daily lives.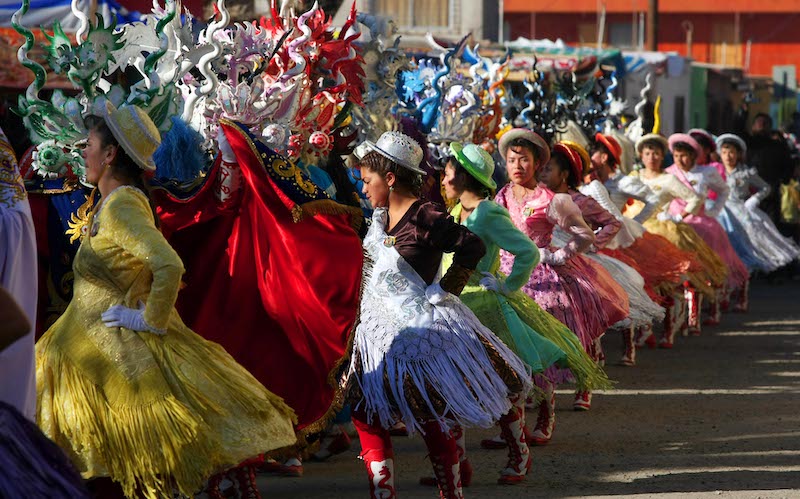 6. Familiarize yourself with different cultures.
A great way to get the most out of your future travels is by familiarizing yourself with local culture before you arrive. Through deepening your knowledge of your destination's history, language, and customs, you'll be better equipped to connect with locals and experience the transformative potential of travel. With the (virtual) world within arm's reach, there are so many ways to tap into a destination's culture, from books and films to music and art. It has never been easier to explore the world from home!
7. Go through your travel photos. 
A great way to travel without leaving home is by reflecting on the places you've already been to and viewing pictures from your last trip. In our fast-paced digital society, it's easy to fill up our devices with hundreds of photos that we eventually forget that we ever took! Sorting through your old photos is a way to practice gratitude for your past adventures, pass the time in quarantine, and free up some space on the cloud for snaps of your future expeditions! 
We'd love to see photos from your last trip! Please share your favorites. Don't forget to tag us on Instagram!
8. Take a virtual tour.
Thanks to modern technology, all you need is a Wi-Fi connection to explore dream destinations like Machu Picchu. Through Google street view, you can marvel at the wonders of this spectacular Incan citadel from the comfort of your own home. Google also recently launched Heritage on the Edge, an online experience that aims to preserve UNESCO World Heritage sites digitally.
The project showcases 5 destinations while educating the public on protecting these global treasures from climate change. This virtual tool utilizes 3D maps that allow you to enjoy the best views with zero crowds and zero cost. A great place to start is the 'mudbrick metropolis' of Chan Chan in northern Peru or the coastal ruins of Kilwa Kisiwani in Tanzania.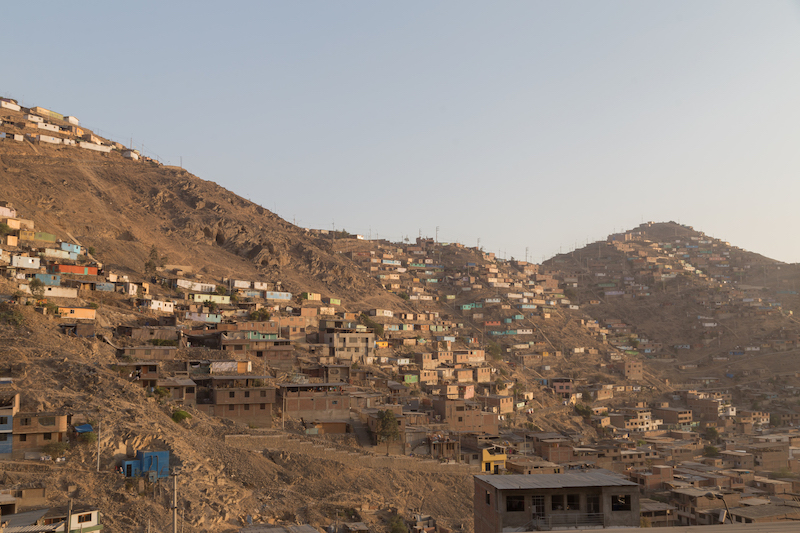 9. Make a difference through supporting MEDLIFE.
One of the beautiful things about travel is that it encourages us to see the world through others' eyes. This can build our empathy, enhance our understanding of different ways of life, and spark a desire to give back to the destinations we visit. 
At Good Life Expeditions, we pride ourselves on being a responsible travel company that gives back to local communities through our partner non-profit MEDLIFE. The profits from every trip booked with us bring medicine, education, and development to low-income communities. Right now, you can make a meaningful difference in other parts of the world without leaving home by donating to MEDLIFE's COVID-19 relief fund. 
10. Embrace the unfamiliar.
One of the reasons travel is so thrilling is that it brings us into an unfamiliar environment, forces us to look away from our screens, and pulls us into the present moment. Although we're now spending more time than ever in the familiar environment of our homes, we're facing an entirely unfamiliar reality. This can be not very comforting, but it also allows us to embrace new experiences, from virtual happy hours to rekindling long-lost hobbies. 
When the quarantine blues start creeping in, we encourage you to keep the same open-minded curiosity you bring on your travels. Together we will get through this. The world will be there waiting for us!
How are you maintaining a travel state of mind during social distancing?
Contact us
with your ideas for how we can explore the world from home!