Africa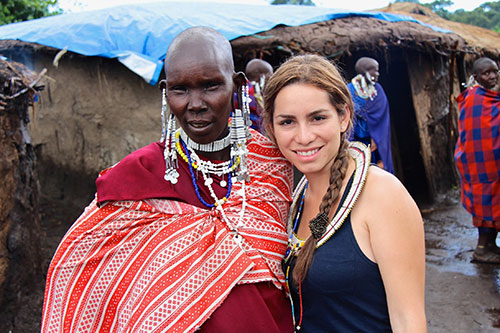 One of the most beautiful and diverse countries in Africa, a Tanzania tour is the top of many people's bucket lists.
Responsible Travel in Tanzania
A land of contrasts, it offers stunning natural beauty for visitors, yet is still one of the poorest countries in Africa. Let Good Life Expeditions introduce you to this fascinating land with an ethical and authentic Tanzania tour – with all our profits funding MEDLIFE programs, you'll be contributing to health and social development in Tanzania as you travel. Here are some of our favorite attractions in Tanzania, which we can include in a tailormade trip to Tanzania.
Eco-Friendly Wildlife Tours
More than 25% of land in Tanzania is devoted to parks and wildlife reserves, offering many opportunities for visitors to experience the quintessential African safari. In the Serengeti you'll be mesmerized by the endless plains with great opportunities to get up close to big game and bird life. Slightly off the main safari route is the beautiful Tarangire National Park in northern Tanzania, known for its elephant migration – a privilege to witness. Called 'the loveliest lake in Africa', Lake Manyara and the surrounding national park is another top destination for a Tanzania tour, with the chance to spot a variety of herbivores including hippos, impala, wildebeests, elephants and more.
Adventure Travel in Africa
A Tanzania tour can also include a visit to Ngorongoro Crater, deservedly one of the natural wonders of the world. The ride down to the crater floor is unforgettable, as you pass through lush greenery filled with swinging monkeys and beautiful vibrant orchids.
For those in search of an active trip, hiking Mount Kilimanjaro, the world's tallest freestanding mountain, brings a lifetime of memories and bragging rights.
For an unforgettable Tanzania tour, let Good Life Expeditions take care of all your trip planning. Our expert travel team are ready to craft the perfect itinerary for you, so contact us today.
---