Written by Lindsay Mahaney, Good Life Expeditions Marketing Associate. 
For breathtaking views and a feel-good trek that gives back, you've come to the right place. Good Life Expeditions is rolling out our inaugural Charity Challenge. The challenge will promote awareness of extreme poverty in the destinations visited and inspire giving by providing an avenue for participants to fundraise for our partner non-profit, MEDLIFE.
Whether you're participating in a Service Learning Trip with MEDLIFE or just looking for a unique avenue to give back, Good Life Expeditions can arrange an incredible Charity Challenge trek. Contact us today to start planning your adventure.

What is a Charity Challenge?
Simply put, a Charity Challenge is a trek you take part in while fundraising for a worthy cause. When you choose to do a Charity Challenge with Good Life Expeditions, your donations directly support our partner non-profit MEDLIFE, an NGO that empowers low-income communities in their fight for equal access to healthcare, education, and a safe home.
Your main goal for the challenge is to raise some much-needed funds to support the MEDLIFE Movement. Every dollar raised will directly support the MEDLIFE Project Fund. The initiative creates sustainable, large-scale solutions for issues facing communities living in poverty. From staircase construction to building elementary schools, 100% of the donations to the MEDLIFE Project Fund directly supports long-term projects in Peru, Ecuador, Nicaragua, and Tanzania.
Once you've raised the required amount of money, your only job is to complete the challenge. Good Life Expeditions will organize a trek on one of our two exotic routes: the Mount Kilimanjaro 6 day / 5 night trek or the Salkantay 5 day / 4 night trek with additional time in Cusco.  
Keep reading for more information about incredible Charity Challenge opportunities:
Summiting Mount Kilimanjaro
Venture to Tanzania where you can tackle Mount Kilimanjaro, the world's tallest freestanding mountain. On the epic 6 day expedition, you will climb from Machame Gate to Uruhu Peak. The hike will take you through a diverse array of ecosystems – from dense rainforest to high moorland, and beautiful glaciers eventually leading you to the highest point in Africa, the summit of Mt. Kilimanjaro.
The journey is long and often times arduous, particularly on day 6 when you cover roughly 8.3 miles (13.4 kilometers) in 12-15 hours. This day will start with 4 to 5 hours of climbing scree – slopes covered with small, loose stones – where you'll gain incredible height over a very short distance. You should reach a crater rim at Stella Point right as the first rays of sunlight peak over the horizon and glow against the astonishing ice cliffs within the crater. Take in the incredible views of the jagged Mawenzi as the sun spills into the crater. After another hour of hiking, you'll summit Uruhu Peak — the very top of Mount Kilimanjaro.
Participants on this trek are required to raise a minimum of $500 for MEDLIFE, in addition to the $2,400 trek cost.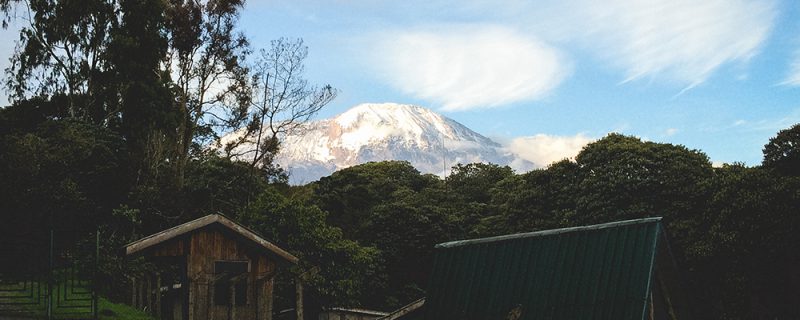 Traversing the Andes Mountains
Journey to Peru – a country filled with striking landscapes, ancient monuments, and rich history. On this incredible expedition, you will visit Cusco, the most beautiful city in South America, before embarking on the 5 day Salkantay Trek. Named after Apu Salkantay, a sacred mountain in the Vilcabamba range, this is a challenging yet rewarding hike. Winding through a diverse selection of ecosystems, the trek will end at the Inca citadel of Machu Picchu. Spend your final day enjoying a tour and optional hike of the iconic UNESCO Heritage site. 
While the first and last days of your trek are quick 3-hour journies, the middle two days are a full 7 hours, covering approximately 6 miles (9.6 kilometers). Climbing the Salkantay pass is the toughest part, taking you to 15,255 feet (4,650 meters) above sea level. The terrain will slowly change throughout the trek from ichu grass, ascending to the rocky and icy passes, and then descending to warm and tropical cloud forests with hummingbirds and toucans.
Participants on this trek are required to raise a minimum of $2,000 for MEDLIFE, in addition to a $500 registration fee.
Insider Trekking Tips
Altitude Sickness
Whenever you're doing a high altitude trek, it's smart to prepare yourself ahead of time. Consider arriving a day or two early to acclimatize to your surroundings. If you know you're prone to altitude sickness, it's a good idea to visit your doctor before your trip – they can prescribe Diamox, which is generally taken two days before arriving at altitude and continued for two days at altitude. Always consult with your doctor before starting a course of medication. Natural remedies are also available, like coca tea and coca leaves, which help alleviate symptoms.
Gear
While you will be accompanied by a fully trained, professional guide, it never hurts to be extra prepared. When you're packing, remember to bring a sturdy pair of hiking boots, many layers of clothing, sunscreen, and bug repellent. The weather at such high altitudes can be unpredictable, so it's best to be prepared for anything.
Additionally, consider bringing along a basic first aid kit. Bandages, painkillers, anti-itch creams, and tape are all great tools to have on hand in case of emergency.
Physical Preparedness
Hiking can be intensive – especially with difficult terrains like these treks! We recommend you take some time in the months and weeks preceding your trek to prepare your body physically. Running and other basic cardio exercises are an excellent way to prepare yourself for the challenges of hiking. The fitter you are, the more you'll enjoy the climb.
Continued Support for MEDLIFE
Once you've completed your Charity Challenge, there are plenty of other ways to continue supporting MEDLIFE! Consider the following options after you have completed your life changing trek:  
Service Learning Trip
Continue your dedication to the communities MEDLIFE serves with a one week educational and impactful Service Learning Trip. Throughout the course of the week, you will take part in Mobile Clinics and Development Projects in rural communities near your trekking site. Mobile clinics bring free, high-quality healthcare directly to communities who lack access to basic health services. And the Development Projects improve the infrastructure of the community – from staircases to water reservoirs. Offer your support when you work hand in hand with local community members on this life-changing week-long experience.
Contact [email protected] for more information.
Additional Add-On Travel with Good Life Expeditions
Every time you choose to travel with Good Life Expeditions, the money from your trip directly funds MEDLIFE's work. So you can continue your support simply by traveling! Explore more of South America with a socially responsible add-on such as 4 days in the Amazon Jungle or a week in the Galapagos Islands.
Contact [email protected] for a personalized recommendation.
Donate to the MEDLIFE Project Fund
While we appreciate your generous support from the Charity Challenge, the MEDLIFE Project Fund accepts donations year round. Additional support allows MEDLIFE to do more – reach new communities, provide preventative health care to people without access, and create a safer home for families living in poverty. Please visit our donation page to make a contribution.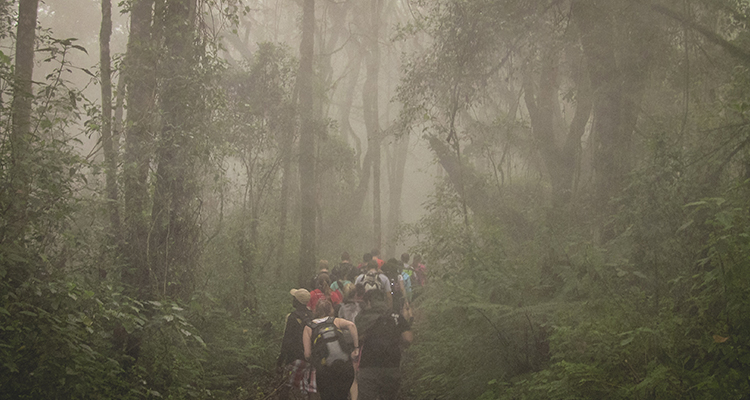 Ready to book your Charity Challenge?
If you're ready to book your Charity Challenge trek, Good Life Expeditions is here to help. Our expert travel team has the details covered – from hiking permits to travel arrangements and more. Contact us today!