Peru is a mecca for trekking and outdoor enthusiasts, offering some of the most spectacular mountain scenery in the world. The Andes are the longest continental mountain range in the world, and form the spine of Peru, running from north to south. With breath-taking snow-capped mountains, archaeological treasures left behind by the Incas and other civilizations, picturesque local communities, and teeming with fascinating flora and fauna, there's much to be discovered.
Good Life Expeditions has hand-picked the best treks in Peru – offering only the ones that we believe will leave you with an unforgettable, transformative travel experience. Whether you're a novice taking on your first multi-day trek, or a trekking veteran looking for a challenging Peru trekking adventure… whether you're happy to camp each night or looking for a more luxurious lodge-to-lodge experience, we're confident there's something on this list for everyone.
Classic Inca Trail Trek (4 day)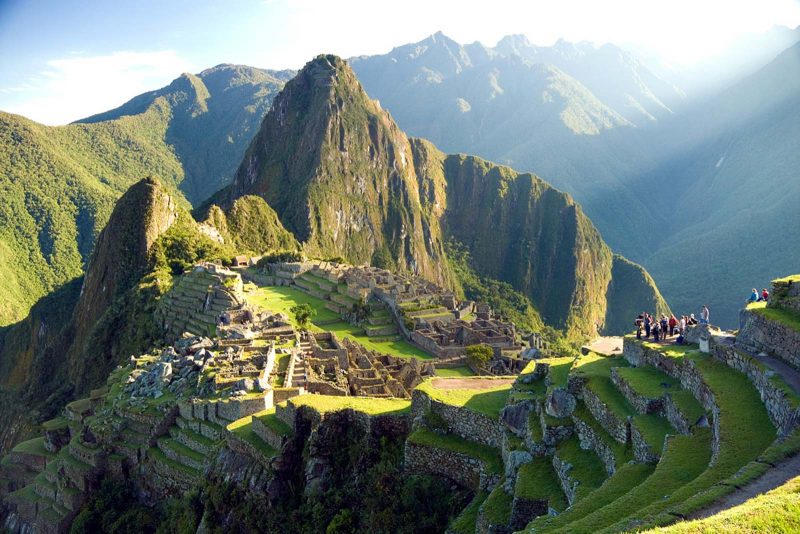 One of the most iconic trekking routes in all of South America, the classic Inca Trail follows the footsteps of the Inca, traversing sub-tropical forests and high mountains passes, testing your stamina against the elements. You'll pass several ruins along the way, only accessible along the Inca Trail, including the mysterious and beautiful Wiñay Wayna archaeological site. Finally, you'll arrive at Machu Picchu, through the iconic Inti Puku (sun gate) and enjoy a thorough tour with your expert guide. With a team of dedicated porters who carry equipment, tents and prepare delicious meals three times a day, you're left to enjoy the stunning journey of history, geography, flora and fauna. Advanced permits are required, so booking several months in advance is recommended. Read more about the Classic Inca Trail.
Short Inca Trail Trek (2 day)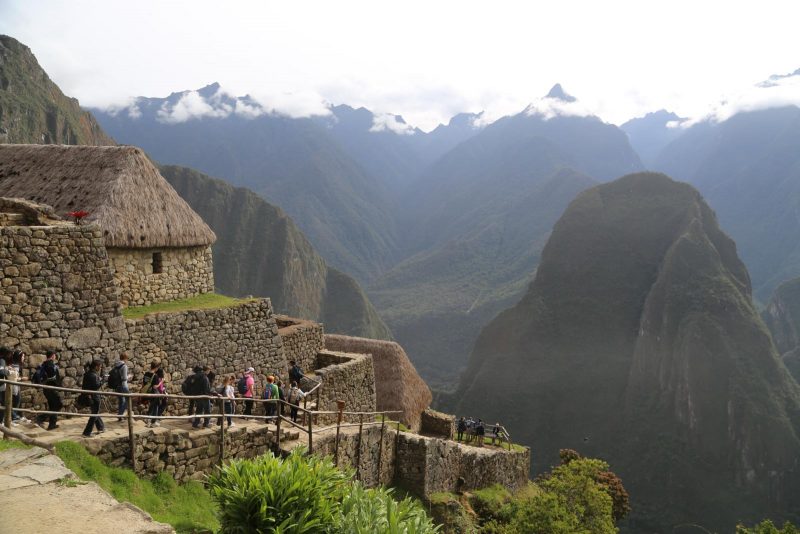 For those short on time, or not wanting a full multi-day trekking and camping experience, this shorter version of the Inca Trail is perfect. Hike along sections of the Classic Inca Trail, visit the hidden Wiñay Wayna ruins, completely inaccessible by road, and of course enjoy a full guided tour of the majestic Machu Picchu citadel. On this 2-day trek, you spend the night at a hotel in Aguas Calientes, rather than camping. Like the classic Inca Trail, an advanced permit is required, but with less demand than the classic route. Read more about the Short Inca Trail.
Salkantay Trek to Machu Picchu (5 day)
Named after Apu Salkantay, a sacred mountain in the Vilcabamba range, this challenging yet rewarding trek takes you through several distinct ecosystems from sub-tropical forests, to high mountain-passes, sometimes covered in snow. A popular alternative to the classic Inca Trail, Salkantay does not require an advanced permit. On offer is dynamic scenery, diverse flora and fauna and breath-taking views, including of Machu Picchu citadel, your ultimate destination. Read more about the Salkantay Trek to Machu Picchu.
Salkantay Lodge to Lodge Trek to Machu Picchu (7 day)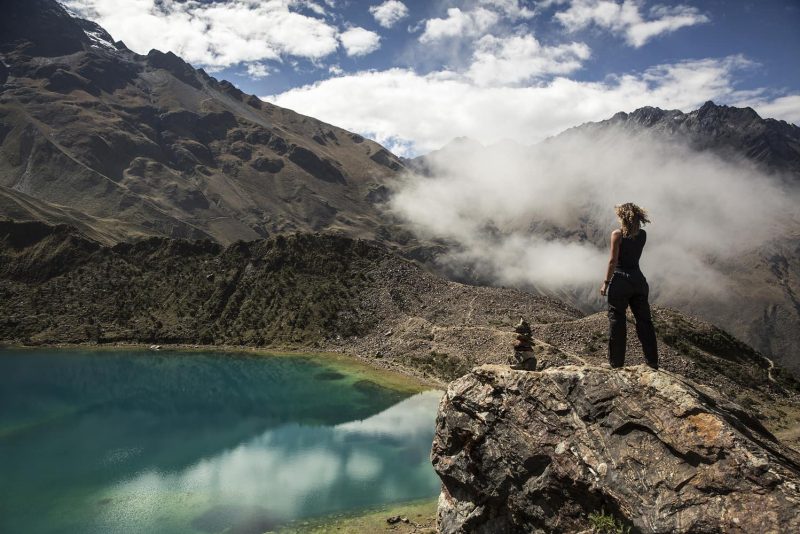 A challenging and rewarding hike but done in luxury and style. Enjoy the break-taking scenery as you hike along original sections of the Inca Trail, and through sharply contrasting ecosystems, from lush cloud forest, to icy mountain passes. You'll pass through authentic Andean villages where little has changed over the centuries, and of end the journey at the iconic Machu Picchu citadel.
Each night you'll stay at a beautiful mountain lodge offering gourmet meals, hot showers, Jacuzzis and massages – the perfect end to a long day of hiking. Advanced permits not required. Read more about the Salkantay Lodge-to-Lodge Trek to Machu Picchu.
Ausangate Lodge to Lodge Trek (5 day)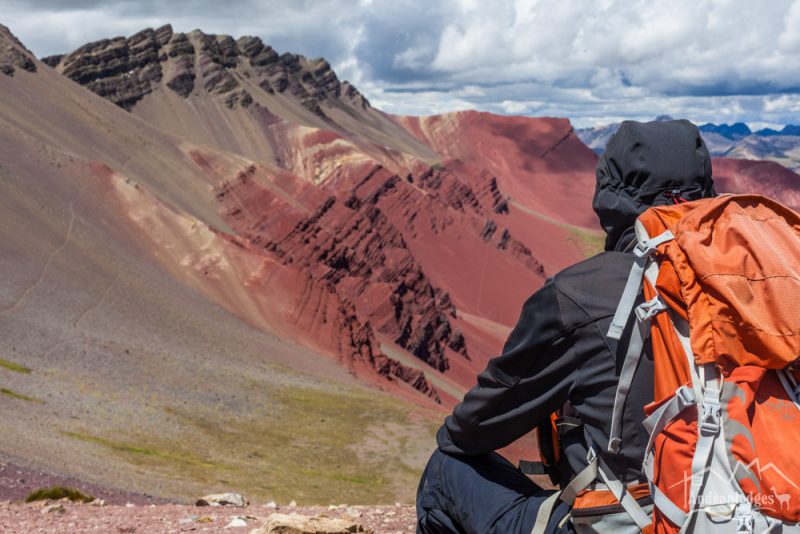 Named after Apu Ausangate, the highest sacred mountain in the Cusco region, this breath-taking 5-day trek takes you through the Cordillera Vilcanota and some of the most pristine mountain ecosystems in the world. Apu Ausangate is considered the mountain spirit that watches over this part of the Andes, greatly revered and respected by the Andean people.
You'll be accompanied by a caravan of llamas or horses, carrying your gear, owned by the local shepherds from the Chillca community, proud to share their ancestral land with you. Along the way, you'll stay in mountain lodges called 'tambos' offering comfortable accommodation, delicious regional meals using local ingredients and even live entertainment with traditional music from the Andes. Advanced permits not required. Read more about the Ausangate Lodge-to-Lodge Trek to Machu Picchu.
Trekking with Good Life Expeditions
We've hand-selected the best treks in Peru – testing the routes and providers to ensure that we offer you an unforgettable and transformative travel experience.
Trekking with Good Life Expeditions offers the chance to connect with nature in remote locations of the Andes mountains – far away from modern civilization. Walk through indigenous forests, snow and ice-capped mountain passes, with the chance to see herds of alpaca, llama and vicuna and less-common species like the Andean fox and hare. On some of the treks you'll pass through and interact with traditional local communities – meeting weavers, shepherds, musicians and shamans (traditional healers).
Good Life Expeditions works with carefully selected trekking providers with sustainable and eco-friendly practices. Our providers work closely with the local communities, providing employment and have their own outreach programs through NGO partners. Some of the lodges used on our lodge-to-lodge treks are owned and staffed by the local community as well.
Ready to book your trekking adventure with Good Life Expeditions?
If you're ready for your trekking adventure in Peru, Good Life Expeditions is here to help. Remember that it's best to book well in advance for Peru treks – with the Classic Inca Trail and Short Inca Trail needing advanced permits which often sell out months beforehand.
Our expert travel team can take care of all the logistics and arrangements – from checking availability, suggesting alternatives when not available, booking permits, entry tickets to Machu Picchu, trains and more. Contact us today.