Written by Lindsay Mahaney, Good Life Expeditions Marketing Associate. 
Thundering Waterfalls ✓
Towering Volcanoes ✓
Dense Jungle ✓
Majestic Island Paradise ✓
Ecuador is a tiny country brimming with historical sites, natural beauty, and adventure. Straddling the equator, it's diverse landscape encompasses the Amazon rainforest, Andean highlands, Pacific beaches, and the Galapagos Islands. The incredible diversity in such a small space offers travelers the perfect opportunity to experience a wide variety of add on excursions!
Our expert travel team has personally tried and tested each of our Ecuador Add On Excursions – and we have rounded up our top tips, tricks, and picks for you. Keep reading for more information, and when you're done contact us to start planning a trip!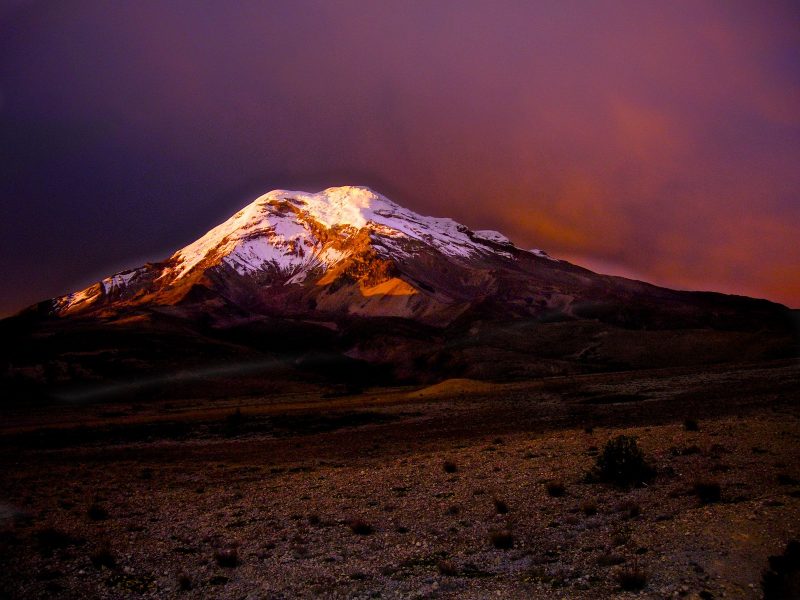 Multi-Day Excursions
For travelers with a few extra days on their hands, we recommend taking the time to explore Ecuador more extensively. Rich in biodiversity and natural wonder, you won't want to leave!
Galapagos Island Extension
Regularly named a top bucket list destination, a trip to the Galapagos Islands is a once in a lifetime experience and the perfect Ecuador add on excursion. Expert guides will take you to the best visitor sites for spotting wildlife – you'll see the famous giant tortoises, blue-footed boobies, land and marine iguanas, sea lions, penguins, and much more. The isolated archipelago is located 500 miles (over 800 km) off the Ecuadorian coast in the middle of the Pacific Ocean, only accessible by direct flight from Quito or Guayaquil.
There are so many ways to discover these beautiful habitats. Let us help you decide between a Galapagos Cruise or Land Tour so you can plan a trip best suited to your interests and travel style. Snorkeling is often a trip highlight for guests. Experience the incredible underwater habitats and wildlife of the sea first hand. Swim alongside sharks and sea turtles in the crystal clear waters. But while water activities are often the focus of Galapagos trips, there are plenty of options on land too! Take a hike up the Sierra Negra Volcano, one of fives active volcanoes located on Isabela Island or tour the tortoise farms on San Cristobal.
A reminder, the Galapagos islands is a heavily protected natural environment and national park. To enter, all adults must pay for a Transit Control Card of $20 USD and a Galapagos National Park fee of $100 USD (adults and children over 12) / $50 USD (children under 12). There are also strict regulations of what you can bring to the islands – you will be carefully searched for prohibited items including fruit, vegetables, meat, dairy, soil, seeds, etc. Be sure to review the complete list ahead of time!
For more information, check out our Ecuador and Galapagos FAQ page!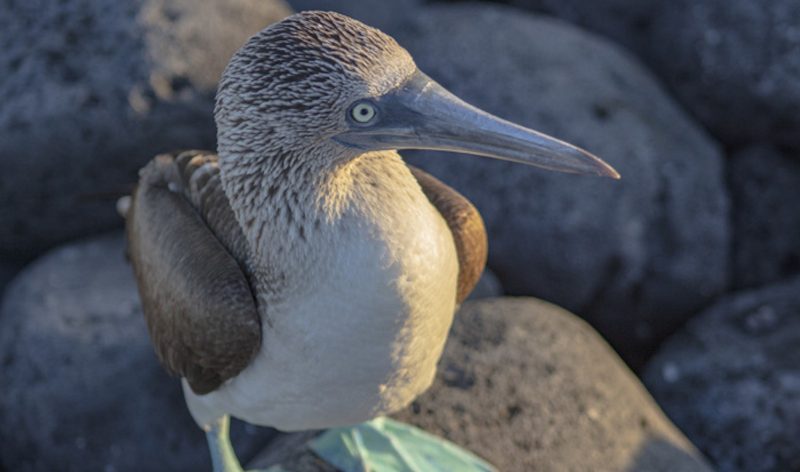 Mainland Ecuador Extension
Highlighting some of Ecuador's hidden gems, a Mainland Ecuador Extension will delight and surprise travelers. Quilotoa's secluded crater lake is certainly a highlight of this tour. Nestled in an extinct volcano, this remote spot is one of the country's best-kept secrets. The lake's striking blue waters will dazzle you. Hike to the crater's center or admire the beautiful highland landscape from the rim.
Equally awe-inspiring is the colossal Cotopaxi Volcano. While it has not erupted since August 2015, smoke can still be seen leaking out of the snow-capped peak. Explore the surrounding Cotopaxi National Park on horseback, as you soak up the incredible views while learning about the native history of the area.
The altitude is an important factor to consider for this trip. Much of the Ecuadorian highland region is located at very high altitude, and if you're prone to altitude sickness it's a good idea to prepare your body ahead of time. For most people, symptoms are mild and include headaches, dizziness, and shortness of breath. Diamox can also be prescribed by your doctor and is generally taken two days before arriving at altitude and continued for two days at altitude. There are also medications that help assuage the symptoms once at altitude. Always consult with your doctor before starting a course of medication.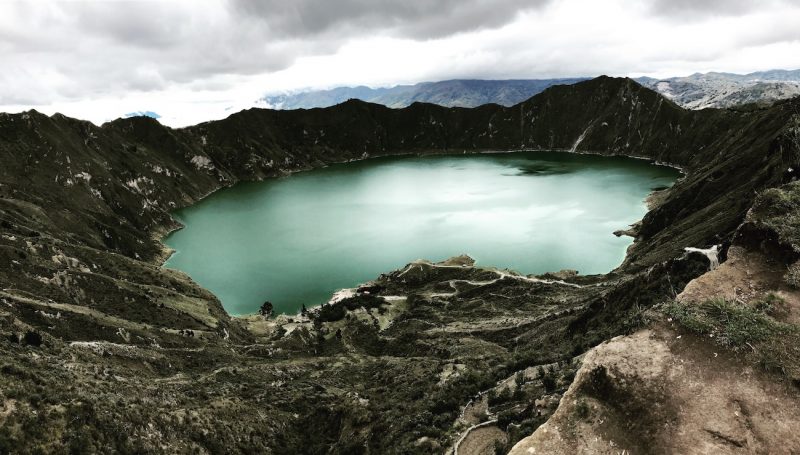 Ecuadorian Amazon Extension
The lungs of the Earth – that's the Amazon Rainforest. Bursting with wildlife, flora, and fauna, a 4-day Ecuadorian Amazon Extension is the perfect reprieve from the hustle and bustle of everyday life. From your first moments entering the jungle, you'll be surrounded by unique creatures. Species of monkeys, as well as large birds like toucans, parrots, or even macaws, can be spotted on all sides.  The Ecuadorian Amazon is home to more than 600 bird species.
You'll also have the opportunity to visit the local Kichwa Community of Añangu. A community of upward of 180 members, this indigenous group is native to the Amazon region. Spend some time with community members learning about their ancestral customs and traditional practices.
Before venturing to the Amazon, many people ask if they should prepare with vaccinations. While not required, the Center for Disease Control in the US and the World Health Organization recommend having a Yellow Fever vaccination as a precautionary measure and to travel with the certificate. When returning home, some countries will ask for evidence of Yellow Fever Vaccination if you've visited the Amazon and other low-lying areas. Check with your government's foreign travel advice and consult your doctor.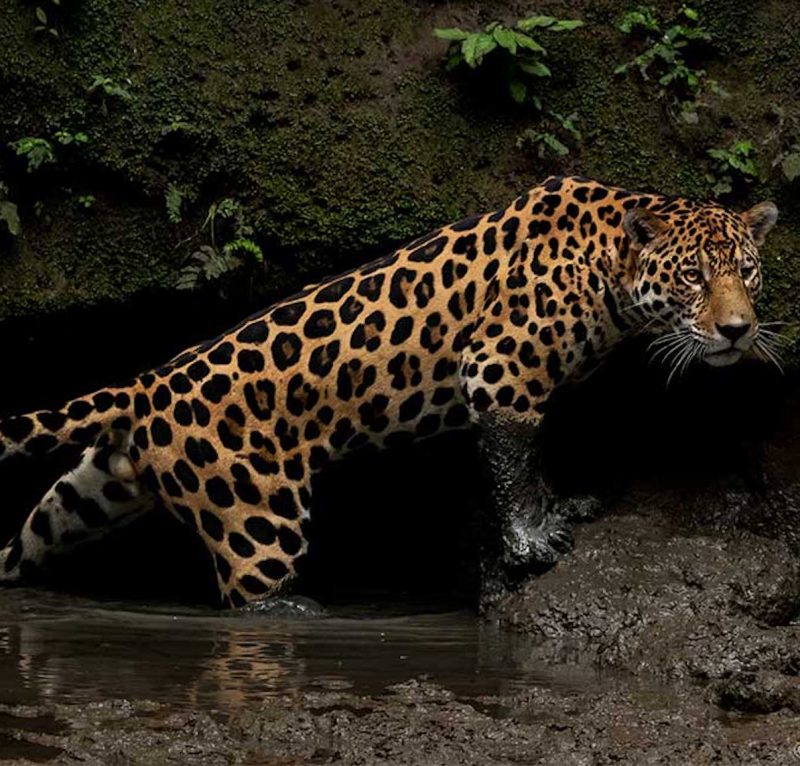 Day Tour Excursions
If you only have a little extra time to add on to your trip, there are still plenty of things to see and do! A great thing about Ecuador – it's size makes travel between destinations in a limited amount of time fairly easy.
Here are some of our favorite single day add on extensions:
Otavalo
Bustling with activity and life – the Otavalo Market is the most famous artisanal market in South America. Specializing in hand-woven wool and wooden handicrafts production, hundreds of vendor stalls line the aisles offering a large array of handmade goods. From colorful, handmade ponchos, shawls, carpets, woven belts, purses to Ecuadorian spices and more, there are many beautiful things to buy. This is the perfect opportunity to get memorable and authentic souvenirs as well as experience Ecuadorian Highland culture.
Pro Tip: The best day to visit is on Saturdays because there are more vendors – meaning you will have a larger selection of goods to choose from.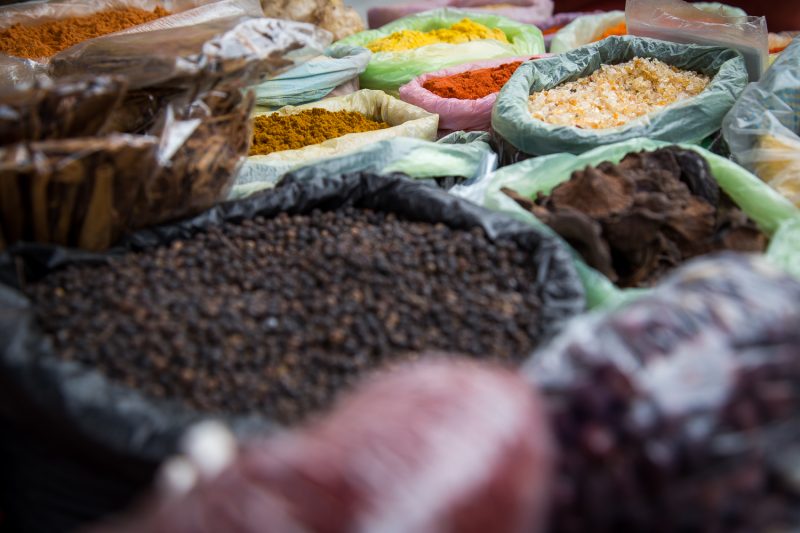 Mindo
A day trip to Mindo features a nice mix of high energy and relaxation activities. Ecuador's Cloud Forest is home to an abundance of tropical species, and well known for its chocolate. On a full-day tour you can participate in a number of activities ranging from hiking along the Ruta de las Cascadas – the "Waterfall Route" – to a Cacao Tour in which you can sample some delicious chocolate and learn about the production process of one of Ecuador's top exports.
Another great option to spend some time in the El Puhuma Orchid Reserve, home to a floral garden of over 170 identified species of orchids. The reserve protects hundreds of endemic species. In fact, due to the varied topography Cloud Forests create many different micro-climates which harbor up to ten times more endemic species than lowland Amazon rainforest!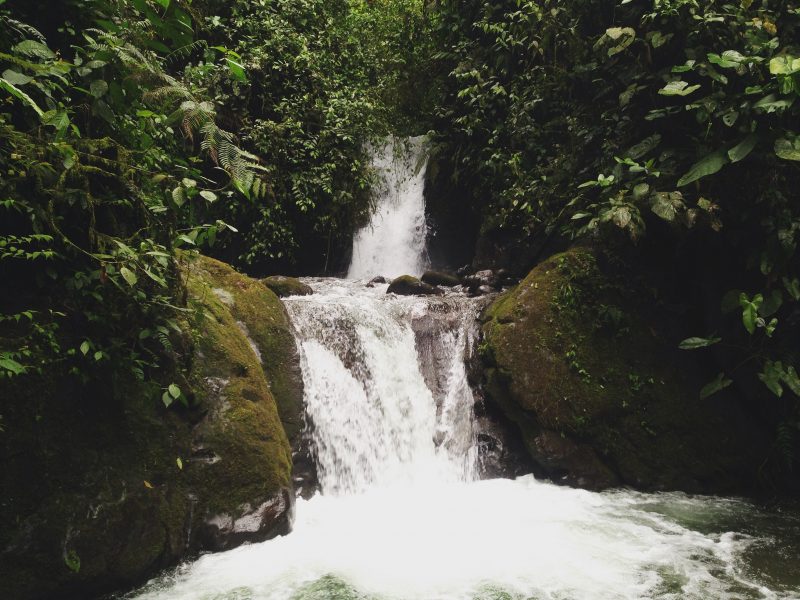 Tena
The Gateway to the Amazon. Tena offers many exciting excursions – including a full-day rafting tour along the Jatunyacu River. The river's Class III rapids are perfect for both beginners and experienced adventurers alike. Enjoy the thrill of your raft rushing down the river during the quicker sections, and take time to look out for wildlife during calmer moments.
Conversely, you could venture into the forest on foot with a guided jungle hike. Test your stamina in the humid heat as you discover valleys carved into the earth with moss climbing up the walls and enormous trees twisting in every direction. Brave total darkness with the option to explore caverns with underground rivers. Neighboring Misahuallí also features wild monkeys that live on the riverside beaches. While a trip to visit them is definitely worth it be sure to hold on to your belongings – sometimes they like to take glasses, hats, or other small trinkets!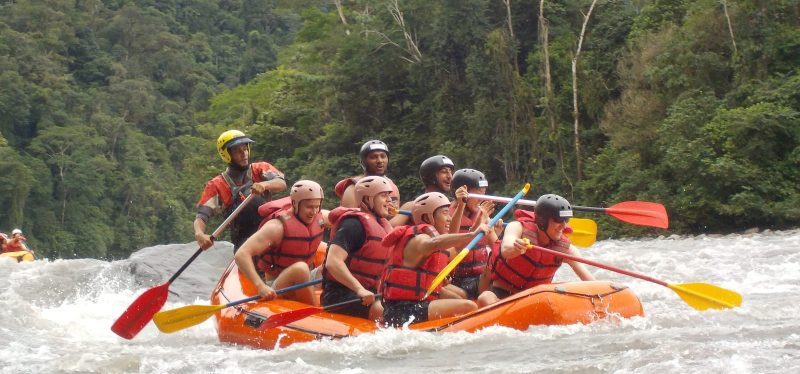 Baños
Widely regarded as an adventure capital in South America, a trip to Baños is the perfect add on for adrenaline junkies and adventure seekers alike. Officially named Baños de Agua Santa, meaning baths of sacred water, the city offers a myriad of thrills – from bridge jumping to canyoning. The journey offers spectacular views of prominent volcanoes, low valleys, and rushing waterfalls.
A highlight of your trip will certainly be the thunderous Pailon del Diablo, or the Devil's Cauldron. A winding staircase leads you behind the roaring falls, or you could opt to cross a suspension bridge for the best view in front of the falls – including a peek at the devil's face in the rock formation. Another top spot: the Swing at the End of the World or Casa del Arbol. Perched on a cliff's edge overlooking the cavernous valley below, feel the wind rush against their face as you soar.
Cotopaxi Volcano
Cotopaxi Volcano is the second highest point in Ecuador, towering at over 19,000 feet (5,897 meters) above sea level. There are many day tour options for this incredible National Park. Spend some time at Limpiopungo Lagoon, situated in a deep valley below the volcano. It is a serene lagoon, with dark and calm waters. Keep an eye out for condors and wild llamas, and maybe if you're lucky herds of wild horses too! The panoramic views make this the perfect moment to snap some photos.
If you choose to try summiting the volcano, you'll need a professional guide. Hikers are not allowed to pass the refuge alone. It's an incredible view, but be warned the trail is often steep. Make sure you're in good shape before attempting the climb.

Papallacta
For a more relaxing add on, considering a day at the Papallacta Thermal Springs. Bask in the hydrothermal waters flowing directly from the volcanic streams above. More than a dozen sparkling pools of varying temperatures await you in this oasis – the only place in Ecuador that offers mineral thermal water hydrotherapy. For an additional cost, you can also enjoy a full-service spa.
Once you're feeling fully rejuvenated, go on a hike to the Canyon Ranch, one of the main entrances to Cayambe-Coca National Park. The park protects two very different regions of Ecuador—the cool Sierra Highlands and the hot, humid Amazon Basin, as well as miles of temperate Cloud Forest in between.
Antisana National Park
Silence, save for the whisper of the wind. That's what you hear as you wander through the Antisana National Park. This secluded reserve offers a host of jutting cliffs, grassy plains, and gray lakes, all miles and miles away from civilization. The climate conditions in the region are very extreme with low temperatures, low precipitation, low oxygen levels, and high blowing winds. But the animal and plant life have adapted to such diverse environmental conditions – creating a highly unique ecosystem.
Here condors soar, and llamas roam free. With the epic Antisana Volcano piercing the sky in the distance, it's a breathtaking view. Due to the distance from civilization, the route to the reserve feels long and is often bumpy – clocking in as at least a 3-hour drive from Quito. However, the journey deters large groups of visitors – leaving the natural wonder largely untouched and undamaged by over tourism. And if you do make the trip, you will be rewarded with endless incredible views.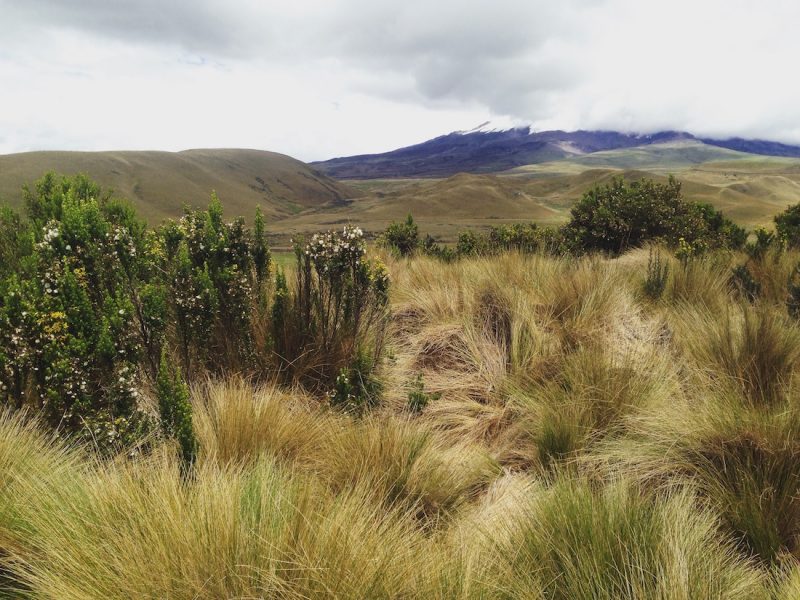 ---
Explore Ecuador with Good Life Expeditions
There is no wrong choice when deciphering which Ecuador add on is best for you. Good Life Expeditions caters to all tastes and travel styles, and we're here to help you plan the perfect customized itinerary.
You can include add on excursions as part of a Service Learning Trip with our partner non-profit MEDLIFE or as part of a specially designed vacation to Ecuador. Multiple add on excursions can be easily coupled together to create an authentic, customized itinerary just for you! Our expert travel team can advise on the best route and logistics for your expedition. We're happy to take care of all the logistical arrangements.
Contact us today to start planning your next adventure!