Written by Lindsay Mahaney, Good Life Expeditions Marketing Associate. 
Capital cities in South America are a unique mix of modern architecture and colonial charm – and two of our personal favorites are Lima, Peru and Quito, Ecuador. But, which one should you choose to visit for your next adventure in South America? When weighing the pros and cons of Lima vs Quito, we have some great tips for you to consider.
Keep reading to learn more!
Good Life Expeditions can arrange an incredible itinerary, whether you're participating in a Service Learning Trip with MEDLIFE or visiting South America for vacation. Contact our expert travel team today to choose Lima vs Quito and start planning your next adventure!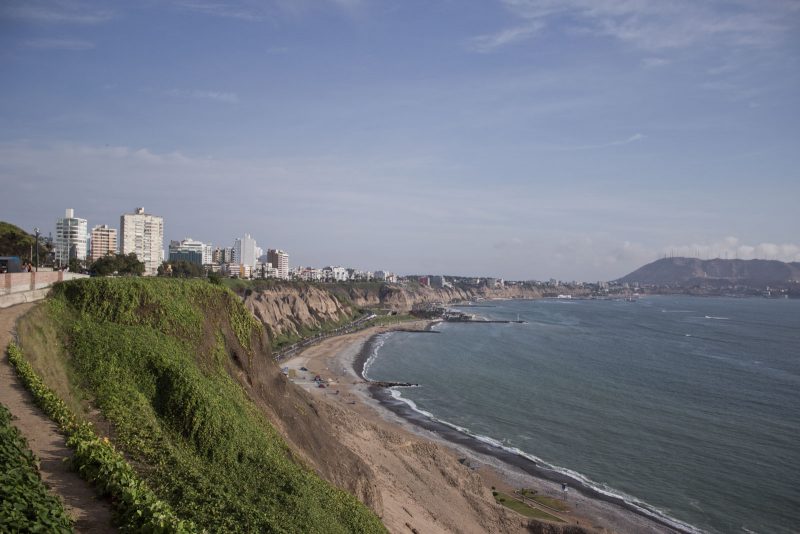 Lima
Perched on the edge of a clifftop overlooking the ocean, Peru's capital is a vibrant city that sprawls for miles. The well-connected Jorge Chavez International airport is a hub of activity, connecting travelers to locations all around Peru and throughout the rest of South America. But for travelers who choose to stay in the capital, there are many exciting things to see and do!
Diversity Thrives
Lima is home to many districts – and all of them are different!
Miraflores is a popular hot spot for tourists to find accommodations and shopping. Spend an afternoon at the seaside mall Larcomar. Restaurants, bars, cafes, and casinos are all within walking distance in the district. However, there are also unique bits of history sprinkled throughout, like the Amano Museum, with its extensive collection of native textiles.
A short cab ride away you can also find the Larco Museum, which is consistently ranked as a top museum in Latin America. Explore the world of pre-Colombian art housed in an 18th-century vice-royal building built over a 7th-century pyramid.
Barranco, the bohemian art district, showcases the city's vibrant contemporary art scene. With an eclectic collection of museums – like the Museum of Contemporary Art (MAC) or the Mario Testino Museum's photography gallery – visitors can peruse high profile collections of modern art from both Peruvian and international artists.
Conversely, you can spend time exploring traditional colonial architecture in the city's Historic Center. Visit beautifully manicured squares, flanked by preserved historic buildings. Admire the ornate Lima Cathedral. Or tour the Basilica and Convent of San Francisco featuring a maze of underground catacombs beneath the church.
Adventure Sports
Adventurous travelers also have lots of options in this capital city. The Malecón, a six-mile stretch of parks situated along the cliffs high above the Pacific Ocean, is the prime spot for parasailing in Lima. Gliders jump off the cliffs and ride the winds whipping off the ocean below.
As a beachfront city, there are also tons of opportunities to enjoy water sports during your visit! It's quite common to see surfers dotting the water during the warm summer months in Lima. There are several beaches popular among surfers in the city. You can usually find boards in the water in Miraflores at Waikiki beach. Considered a good spot for beginners, there are several surf schools in the area. Our travel team can arrange classes for you, no matter if you're a first-timer or a surfing pro!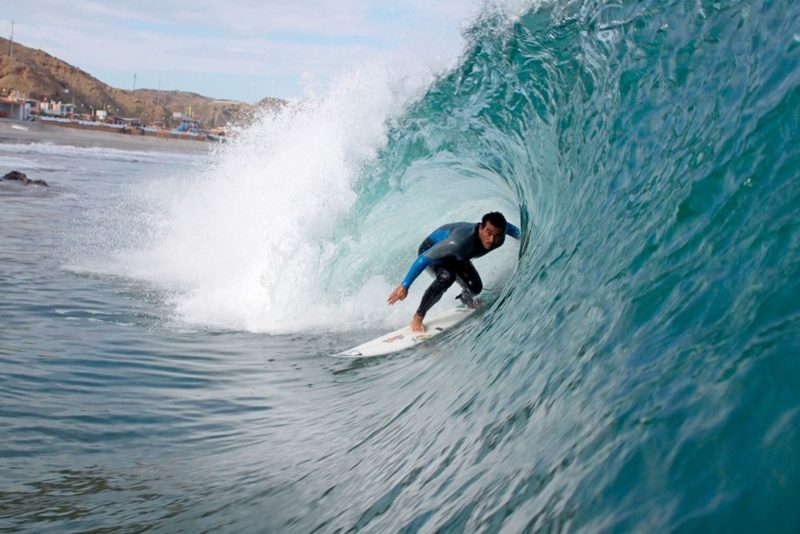 Top Cuisine
Lima is home to a world-renowned gastronomic scene. From local markets to five-star restaurants, Lima has it all. With three restaurants on the 2018 San Pelligrino's World's 50 Best Restaurants List, and 9 on Latin America's 50 Best Restaurant List, the city has earned it's bragging rights. But if you want to dine at one of these fine establishments, we recommend you make reservations well in advance. At fine dining restaurants like Central, spots can fill up months in advance.
For a more personalized foodie experience, travelers can feast at Good Life Expeditions exclusive Chef's Table. The 5-course dinner is prepared right in front of your eyes by Pedro Miguel Schiaffino, one of Peru's internationally acclimated chefs. Or if you prefer a more all-inclusive food experience, we highly recommend a food tour complete with a visit to a local market and cooking class where you can prepare local cuisine.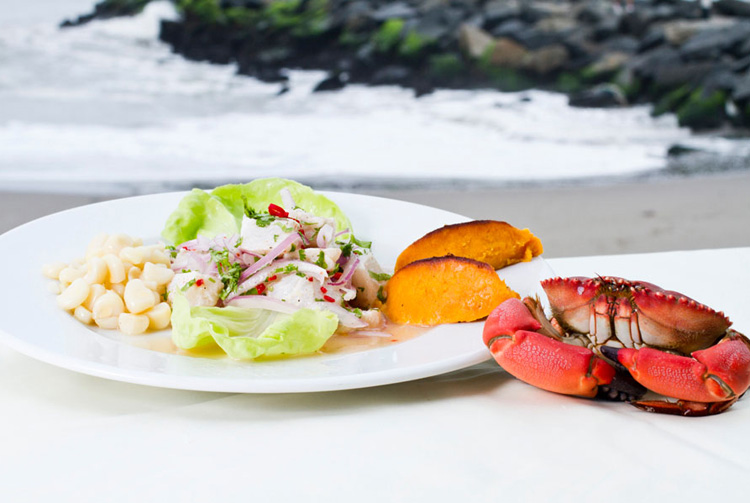 Quito
Located among the Andes Mountains at 2,850 meters above sea level, Ecuador's capital is surrounded by breathtaking scenery. Founded in the 16th century, the city is built on the ruins of an ancient Inca city. The unique mix of indigenous and colonial history, along with modern culture, provides a diverse offering of activities for visitors!
Colonial History
Quito's Historic Center is a living piece of history. The first city to be named a UNESCO World Cultural Heritage site, the well-preserved colonial architecture, picturesque squares, and historic churches are truly a delight to explore. Perhaps the most famous spot is the Independence Plaza. In the center stands a large monument installed in the late 19th century in commemoration of Ecuador's independence. The Presidential Palace overlooks the plaza and the Compañía de Jesus church with its green and gold domes and baroque splendor is just a block away.
Visitors can also get an overhead view of the historic center from the Virgin of El Panecillo – one of Quito's most recognizable landmarks. The large statue of the Virgin Mary is mounted atop the hill of El Panecillo, which translates to 'little bread roll'. Legend maintains that the large statue faces the north, blessing those living there, while her back is turned to the south, which explains wealth disparity between the two parts of the city.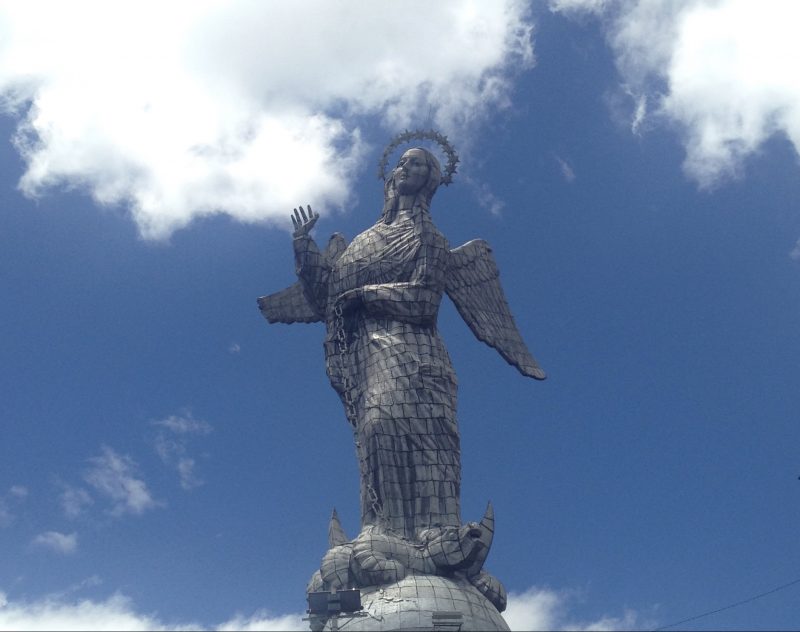 Extensive Hiking
Being nestled in the mountains, there are tons of opportunities to go hiking surrounding Quito! Within the city limits, there are dozens of parks featuring walking paths. In the heart of Quito's business district, Carolina Park offers 165.5-acres of green space to walk, surrounded by the sights and sounds of the city. Alternatively, the secluded Metropolitan Park features trails that wind through the thick trees on hilltops overlooking the city. You could spend hours navigating this oasis immersed in nature.
A more challenging option is Pichincha Volcano, located within the city limits. Start your ascent of the 15,413-foot urban volcano aboard the TeleferiQo, Quito's cable car, to a lookout point over the city. Then continue on foot or on horseback up the side of the volcano. As you approach the peak, the terrain turns into volcanic sand, as you make the near verticle climb toward the frigid summit. From the lookout point, the hike to the top is about 10 kilometers (6 miles) long and will take roughly 4 hours, but the views alone are worth it. Although the altitude makes this hike tricky at times, so be sure you properly acclimatize before attempting it.
If you have more time on your hands, Cotopaxi Volcano is just a couple hours away via private transportation. One of the world's highest active volcanoes, Cotopaxi is the second highest summit in Ecuador. Enjoy a day trip to the beautiful National Park, which offers hiking to the volcano's summit, mountain biking back down, and also horseback riding.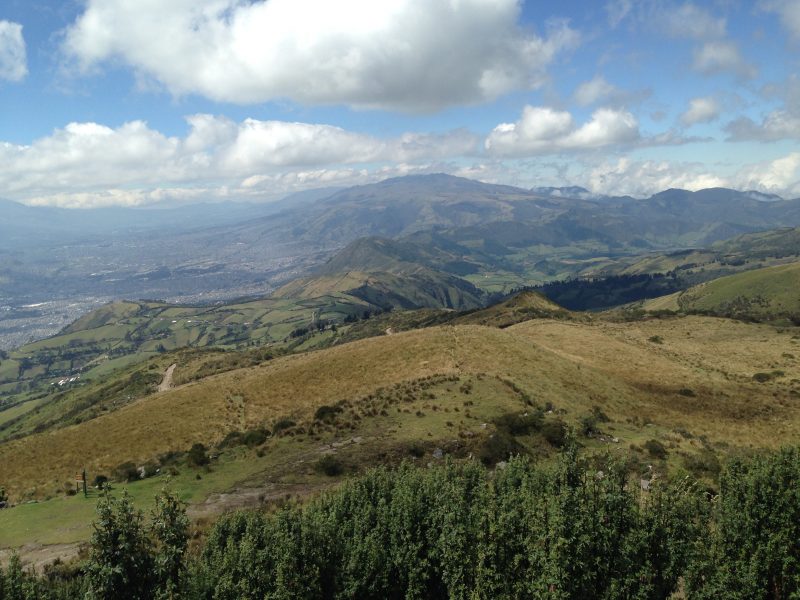 Exciting Excursions
Quito is conveniently located in the center of the country, offering easy access to many beautiful cities and experiences.
Otavalo market is a must-see destination when visiting Ecuador. It is the largest market in South America. It is advisable to visit on Saturdays, as this is the market's biggest day and there are great deals. The locals specialize in producing hand-woven wool and wooden handicrafts, making for a wide array of items that can be purchased here – including blankets, sweaters, jewelry, home decorations, and so much more.
For some outdoor adventure, head to Mindo — the biodiverse cloud forest located just a couple of hours outside the capital. Spend a day ziplining among the trees, or take a leap of faith when you plunge over 50 feet on a free fall Tarzan swing. Visitors can also hike along the Ruta de las Cascadas – the Waterfall Route – and admire the beautiful cascades. For a more relaxing afternoon, Mindo also offers a cacao tour in which you can sample some delicious chocolate and learn about the production process of one of Ecuador's top exports.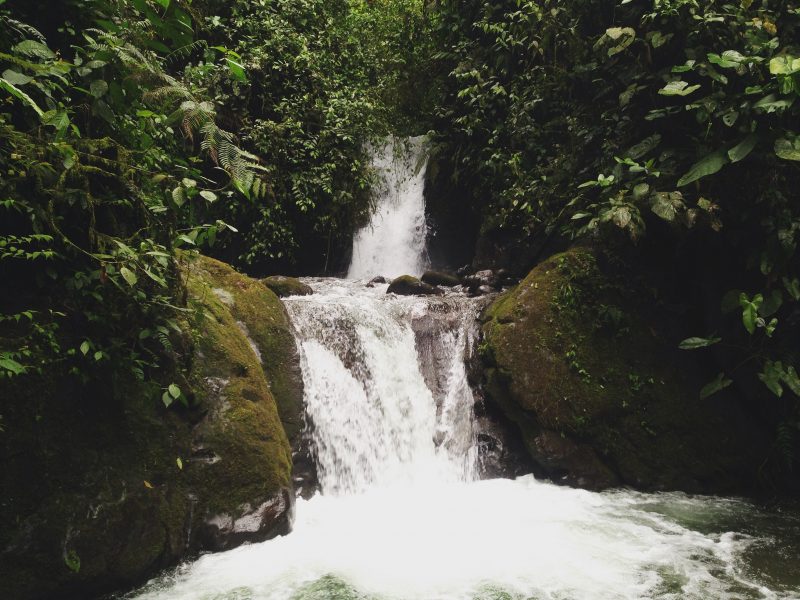 Why not both?
If you're planning a trip with Good Life Expeditions, you don't have to choose Lima vs Quito. We can easily arrange an itinerary with both cities! Combine the breathtaking mountain landscape with the calming oceanfront views for an incredible expedition. With carefully crafted itineraries like Enchanted Peru, Ecuador, & the Galapagos, travelers have the opportunity to discover the best of both capitals.
Travel Tips for Navigating Cities
Traveling in a big city can be an overwhelming experience – especially if it's your first time in South America! Take some time to review our travel tips before your city adventure:
Transportation 
If you don't know the layout of the city very well, public transportation can often seem daunting and hectic. To help you decipher the bus routes, you could download apps like TuRuta before your trip. However, it is often times easier and safer to use Uber or Easy Taxi, especially after dark.
Safety 
As with any large city, you should always exercise caution when traveling in Lima or Quito. Always be aware of your surroundings and keep your personal belongings securely fastened to your body.
Money Exchange
Depending on where you are traveling, you may need to exchange money. Ecuador uses the United States Dollar and Lima uses the Nuevo Sol as their currency. If you need to exchange money, make sure you visit a secure money exchange location rather than a street exchange. You can exchange US dollars and Euros in banks and official 'cambistas' who are often standing outside of banks. Foreign credit and debit cards are also accepted at ATMs to withdraw local currency. While it is certainly convenient, we do not recommend exchanging your money at the airport as the rates are usually much higher.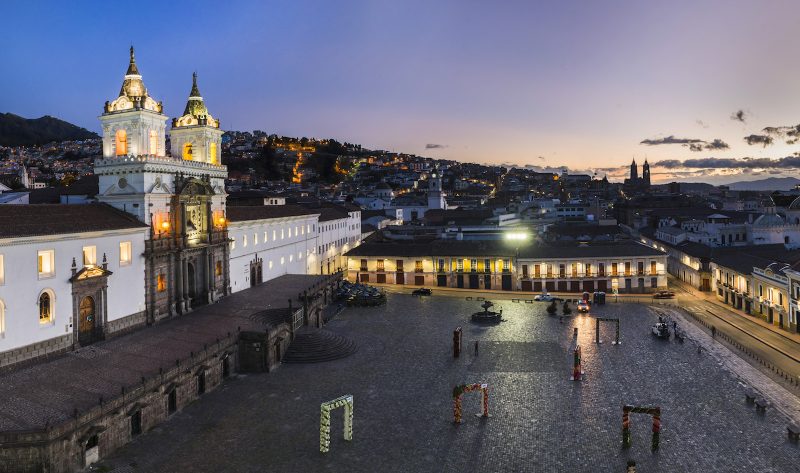 Traveling with Good Life Expeditions
Whether you're looking to add some adventures at the end of a Service Learning Trip with MEDLIFE, or a full-blown vacation of a lifetime, Good Life Expeditions is here to show you the best of South America. Our expert travel team can recommend the best way to experience both of these stunning cities. Contact us today to start planning!