With beautiful surrounding landscape, this simple and comfortable hotel is a great economical choice for travelers immersing themselves in the natural beauty of Southern Peru. With the brand confidence that comes with the Casa Andina name, Casa Andina Standard Colca a wonderful option during a trip with Good Life Expeditions to Colca Canyon.
Casa Andina Standard Colca
Surrounded by natural beauty, the Casa Andina Standard Colca is a simple but cozy location for your stay. The hotel's 51 rooms offer Queen sized, two or three twin sized bed options. Each space features flat-screen TVs, safety deposit boxes, a writing desk, and small en-suite bathrooms with tiled showers. Electric blankets and heaters are also included in every room to keep you warm during the chilly nights. An included breakfast buffet is served daily, and additional lunch and dinner menus are also available at the on-site restaurant. A pizza oven and barbecue area are available for guest use.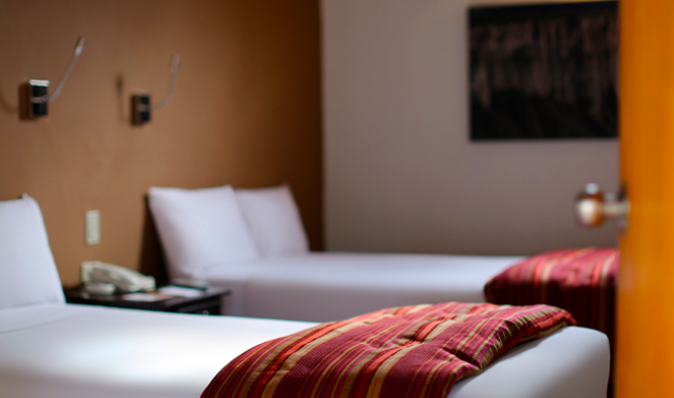 Upon arrival, coca tea will be made available to combat altitude sickness. Notice the beautiful clear skies? Every night the hotel offers astronomical presentations in English and Spanish for guests to learn more about the stars and constellations.
As part of your stay, visit the Colca Canyon. This valley is a fertile and vibrant land, home to rich Andean cultures in picturesque towns and villages founded during the colonial era, and still inhabited by the Aymara-speaking Collagua and Quechua-speaking Cabana people, migrants from the Lake Titicaca area. Spend some time trekking, mountain biking, horseback riding, or rafting on the river before returning to the hotel for a relaxing evening.
Responsible Travel to Colca Canyon
Casa Andina Standard Colca Canyon offers a great economical option for a Colca Canyon hotel. Make your stay part of one of our incredible itineraries, like Discovering Southern Peru. Good Life Expeditions can take care of all the details. Make your dream trip to Peru a reality and contact us today!