'Eco-friendly' and 'sustainable' travel are buzz words that are rife in the travel industry – everyone lays claim to these phrases, but as travelers how can we really ensure that our actions do not negatively impact the beautiful places and communities that we visit?
Even further, what can we do to ensure that rather than just token gestures, our activities actually have a meaningful and positive impact? As globalization and travel increases, tourism is an industry that touches almost every corner of our planet, from big cities to the depths of the Amazon rainforest, so thinking about and being aware of our impact as travelers is more important than ever.
If you're considering traveling with Good Life Expeditions, read on to learn a bit more about what makes us different and what we offer for people who want an authentic and immersive travel experience that positively contributes to the places they visit.
Good Life Expeditions' Evolution from MEDLIFE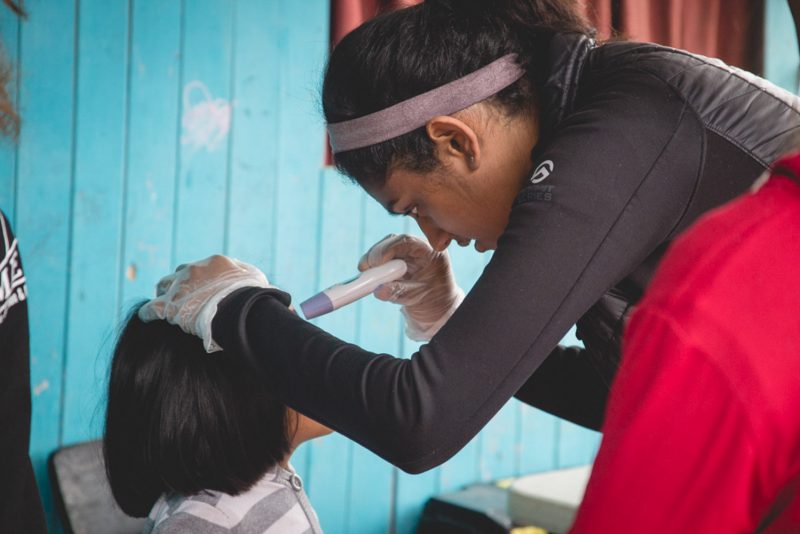 Many travel agencies start as just that – a travel agency – a business to provide a service and make a profit for the owners or shareholders. That's not what we are. Good Life Expeditions evolved out of MEDLIFE, an established NGO with a clear mission: to build a worldwide movement empowering the poor in their fight for equal access to healthcare, education and a safe home.
MEDLIFE was started by Nick Ellis in 2005, after volunteering in Ecuador for a medical mission organization opened his eyes to the many unmet needs of the community. You can read more about Nick's story and the evolution of MEDLIFE here. Today the NGO has completed hundreds of service learning trips, and health, education and development projects across Peru, Ecuador, Nicaragua and Tanzania.
So how does this link to Good Life Expeditions? Our volunteers at MEDLIFE kept asking to extend their trips to explore the beautiful countries they were volunteering in. Rather than outsourcing to other companies that didn't align with our values – we spotted an opportunity – establishing an inhouse travel agency to create authentic, meaningful travel experiences, AND generate much-needed income for MEDLIFE.
Why Good Life Expeditions is Different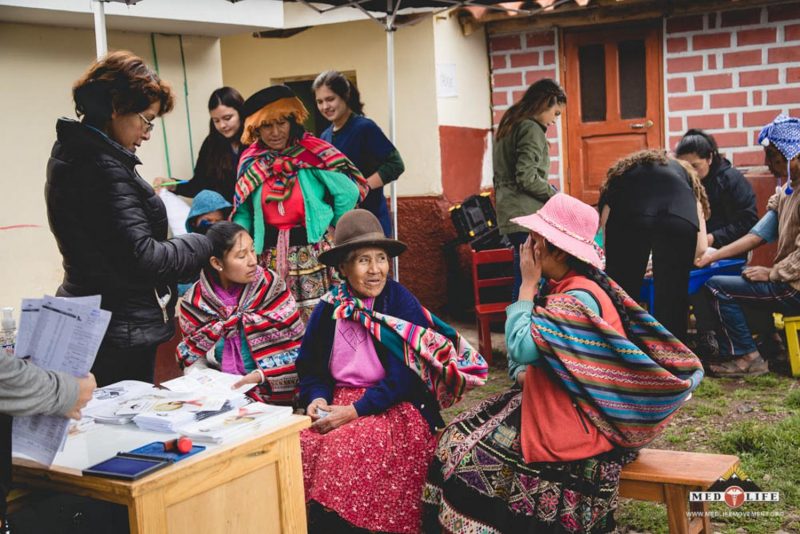 So that's how Good Life Expeditions was started, but what is it today? What can travelers expect from a trip organized by Good Life Expeditions?
We create authentic travel experiences to Peru, Ecuador, the Galapagos Islands, Nicaragua and Tanzania – the destinations where MEDLIFE operates and where your money will be used to make a difference to the lives of locals living in poverty.
Our focus is on authentic travel experiences, not token, staged, touristy pitstops. Working with the best local guides and providers, we create immersive experiences that offer a genuine insight into local customs and ordinary life. We introduce you to local people – whether a Maasai guide in the Serengeti of Tanzania, a local Peruvian chef for a true gastronomic experience in Lima or a scientist researching macaw breeding habits in the Amazon rainforest.
Our small team of expert travel planners know our destinations inside out. While we offer set packages, everything we offer can be carefully tailored to your requirements and travel style. Whether you're looking for the best time of year to spot blue-footed boobies hatching in the Galapagos islands, or educational experiences for a multi-generational family trip to Peru, we can craft the right itinerary for you.
The operations of Good Life Expeditions and MEDLIFE are closely linked and easily combined if you'd like to actively participate or volunteer. Perhaps you'd like to plan a trip that's part service learning trip and part vacation? Or spend a few days volunteering in the country you're traveling to. Or just learn more about how your money is making a difference to local communities. All of these can be integrated into your trip, if you choose to.
Even without volunteering or visiting projects, we offer the chance to travel with the confidence that you're making a direct and positive contribution to the places and people you encounter. All profits from Good Life Expeditions are used to fund MEDLIFE projects. We also carefully select our partners and experiences ensuring they are sustainable and eco-friendly. Many have their own NGOs and community projects that your travel will also contribute to.
Travel with Good Life Expeditions
At Good Life Expeditions, we really believe that we offer something different and valuable – incredible vacations that suit all budgets and tastes, but something more. The chance for your travel experience to make a real difference to the places you visit – not just a token 'plant a tree' gesture!
If these sound like the kind of authentic travel experiences you'd like, we're ready to plan an unforgettable trip for you. Have a look through the destinations we cover and some of our sample itineraries. Remember that everything can be tailored to your requirements and travel style. Why not have a chat with our expert travel team who may offer suggestions you've never thought of. Contact us today to start planning.