Located in the Sacred Valley, Tierra Viva Valle Sagrado Urubamba is surrounded by beautiful mountains. Both friendly and welcoming, this cozy hotel is a comfortable base for exploring popular sites like Machu Picchu and Laguna Humantay with Good Life Expeditions.
Tierra Viva Valle Sagrado Urubamba
Tierra Viva Valle Sagrado Urubamba Hotel is a great place to stay and acclimatize before embarking to higher altitude excursions. You can find it approximately 50 minutes outside Cusco's city center and only 10 minutes from Ollantaytambo, the starting point for exploring Machu Picchu and home to last train station before arriving at the Inca citadel.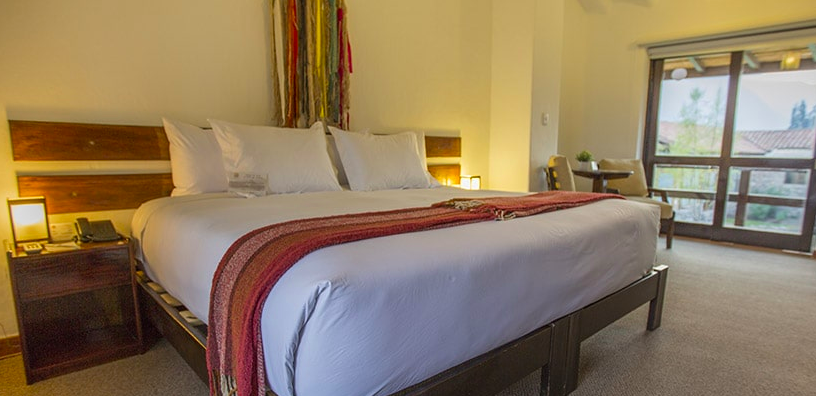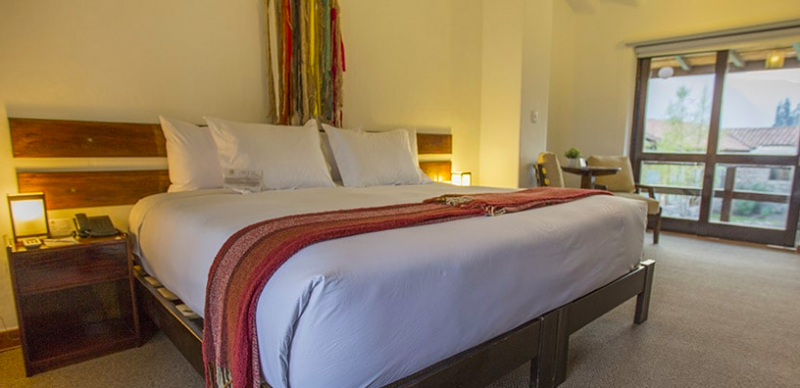 Featuring 36 spacious double rooms and superior double rooms, there is a selection of twin, Queen, and King beds. Each room also has private bathrooms, as well as cable TV, national and international telephone service, and high-speed WiFi connections. The hotel is the perfect space to rest and relax after an action-packed day of sightseeing
Start your mornings off right with a breakfast buffet. Stocked with bread, fruit, cereal, and other delicious Andean foods, breakfast begins at 6 AM. The early hour is perfect when your plans include a morning hike or train ride. A jacuzzi and sauna are also available for guests to relax and unwind.
To combat the high altitude, the hotel provides free oxygen tanks. A bilingual staff is attentive and ready to help with this or any additional needs during your stay.
Responsible Travel with Good Life Expeditions
Tierra Viva Valle Sagrado Urubamba offers great value for a comfortable stay in the Sacred Valley. If you'd like to stay there as part of a Classic Peru Expedition or Machu Picchu Getaway, let Good Life Expeditions be your guide. Our expert travel team is ready to make all the arrangements for you, so contact us today.