Guests can find the conveniently located Casa Andina Standard Cusco Plaza hotel just one block from the Plaza de Armas in Cusco. From here, you can easily access some of the best city destinations like the Cusco Cathedral and Plaza Regocijo, or transportation to the iconic Machu Picchu. This is a comfortable 3-star option for your next trip with Good Life Expeditions.
Casa Andina Standard Cusco Plaza
The Casa Andina Standard Cusco Plaza hotel offers comfortable and practical rooms with simple, modern decor. Rooms include either a full-sized bed, two or three twin sized beds. They all include flat-screen TVs, safety deposit boxes, a writing desk, and small en-suite bathrooms with tiled showers.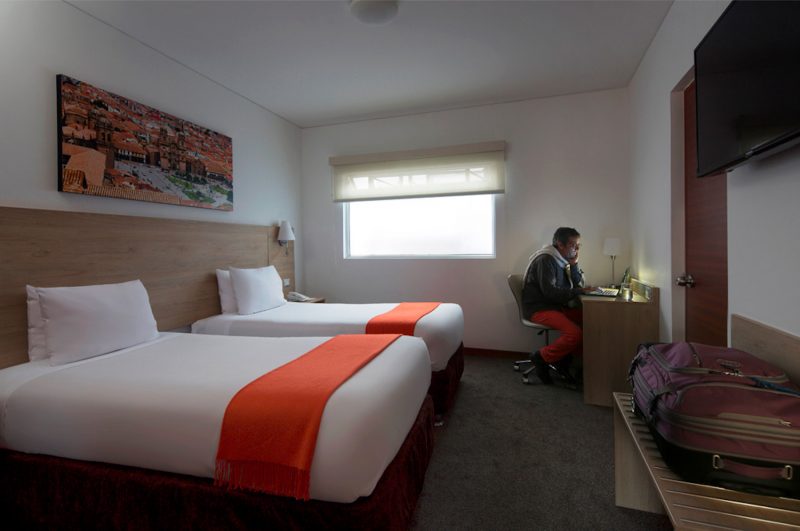 Guests can enjoy free coca tea to combat altitude sickness, as well as a daily complimentary breakfast buffet. You can also order lunch and dinner, which is served a la carte at the Sama Restaurant Cafe. The friendly bilingual hotel staff can also recommend the best places to try traditional Peruvian cuisine near the hotel.
In addition to an excursion to Machu Picchu, there are many incredible things to discover within Cusco. Visit Sacsayhuaman, an archaeological site just on the outskirts of the city for a deeper understanding of Inca culture. Or spend an afternoon wandering through the Museum of Machu Picchu, which houses a collection of artifacts from the famous citadel. Cusco is also known for its impressive colonial architecture – the Cathedral boasts a vast collection of colonial-era religious art.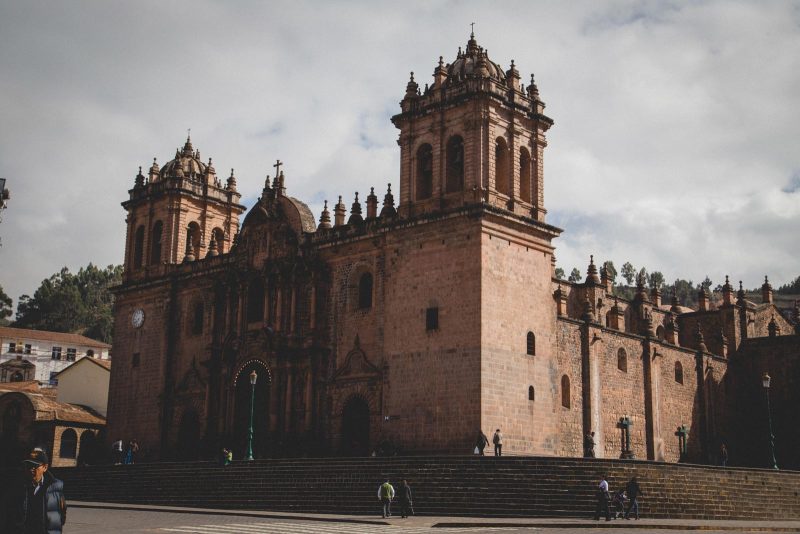 Responsible Travel with Good Life Expeditions
Casa Andina Standard Cusco Plaza is a convenient, economical option for a Cusco hotel. It can be easily arranged for any Good Life Expeditions itinerary – like our Classic Peru trip. Our expert travel team is here to arrange your stay, as well as all logistics for your Machu Picchu adventure. Make your dream trip to Peru a reality and contact us today!