Calling all adventure seekers, animal lovers, and responsible travelers. A jungle voyage unlike anything you've experienced before awaits aboard the Delfin II.
Delfin II
The Delfin II is second in a fleet with its sister ships, Delfin I and Delfin III. The ship's four Master Suites located at the front of the boat include 180° panoramic windows. An additional 10 suites, four of which can be interconnected to accommodate families, also offer spacious rooms and large windows. Designed for comfort, the ship has an array of communal spaces. With a full set of media equipment and print materials available for guest use, the air-conditioned lounge space is perfect for relaxing during downtime. Passengers can also play handmaid table games while enjoying complimentary tea or coffee.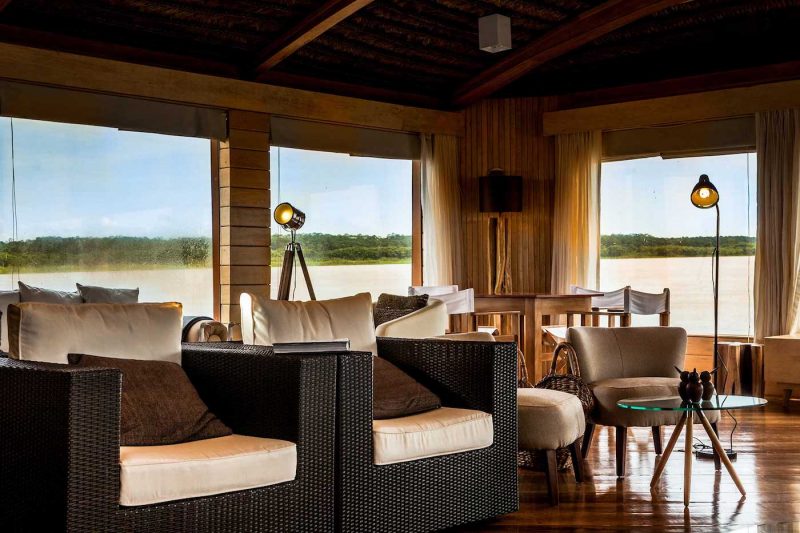 Guests will also enjoy a menu of delicious traditional Peruvian dishes while on board the Delfin II. Many of the fresh, local ingredients used are provided by riverine communities.  Appease your appetite and delight your palate at every meal. The onboard bartender is also available with an array of domestic and international liquors for a pre- or post-dinner cocktail. If you want to experience a variety of spa treatments while watching the forest float by, onboard wellness specialists are available at your convenience. Enjoy relaxing, rejuvenating services in the spa room or in the privacy of your own suite.
Activities and Excursions
Animals abound in the Amazon, and on the Delfin II you will immerse yourself in their natural habitat during some exciting excursions. Swim alongside pink river dolphins or search for over 1,500 species of birds — there are many exciting options. If you're more of a night owl, the rainforest after dark might be more your speed. Commence your night hike after sundown with a naturalist guide who will direct your attention to nocturnal wildlife that often goes unseen. Spot black caimans, bats, frogs, and other creatures under the stars. Kayaking, paddleboarding, and trekking are just a few other adventure activities you can experience.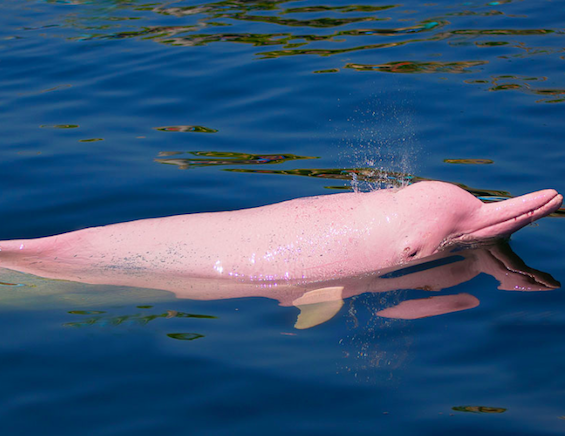 With both three and four-night itinerary options, guests will enjoy carefully crafted programs that showcase the beauty of the Amazon. Delfin II floats along the Marañon and Ucayali Rivers in the Pacaya Samiria National Reserve. Excursions and itineraries are subject to change depending on natural and weather conditions.
Explore the Amazon with Good Life Expeditions
If you're ready to relax on an Amazon cruise, talk with our expert travel team. We take care of everything, from cruise reservations to special accommodations, and more. Good Life Expeditions is a travel agency passionate about creating transformational experiences, but also giving back to the communities we visit. To start planning, contact us today.