A pleasant experience awaits at XIMA Eco Inn Puno, located along the main avenue across the shores of Lake Titicaca. Join Good Life Expeditions on a tour of the beautiful lakeside village.
XIMA Eco Inn Puno
Enjoy a relaxing stay in one of XIMA Eco Inn's 61 suites, some of which overlook Lake Titicaca. The rooms offer a variety of size options to accommodate families and larger groups. A bilingual staff is ready and available to assist you with anything you may need during your stay. Guests can also enjoy dining at the onsite Araya Restaurant, open daily with a full-service buffet featuring organic products. The comfortable rooms, convenient location, and optimized pricing make XIMA Eco Inn one of Good Life Expedition's top pick 3-star hotels near Lake Titicaca. 
The hotel contributes positively to the environment through a variety of socially conscious initiatives. Guests will find over 1000 native plants throughout the hotel, and an organic vegetable garden grows native species used in the hotel kitchens. Solar panels also produce most of the energy in the hotel.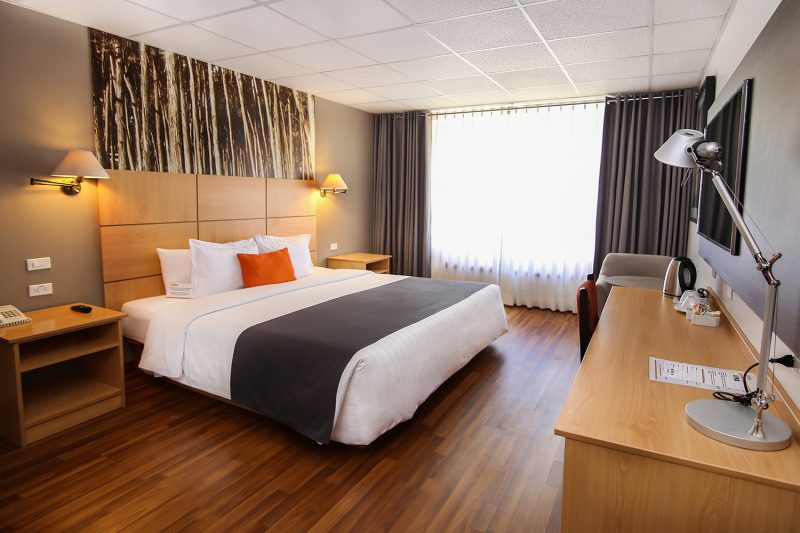 Just a short walk away from the water's edge, guests can take advantage of all the activities at Lake Titicaca. Start by visiting the Urus islands, made entirely of reeds and still inhabited by the Urus people who built these mobile homes to evade the advances of more aggressive land-dwellers. Another option is to travel further out and visit Taquile Island, known for its male weaving traditions. It is UNESCO protected for its 'intangible cultural heritage'.
Responsible Travel with Good Life Expeditions
Experience a transformative trip at the Eco Inn Puno as part of our Classic Peru Itinerary. Our expert travel team at Good Life Expeditions is happy to help. We can make all your travel arrangements – from hotels to expertly guided excursions – all part of an unforgettable trip to Peru. Contact us today to get planning.