With breathtaking views of the towering Mount Kilimanjaro, the world's tallest freestanding mountain, Stella Maris Lodge is perfectly situated for adventure travelers looking to get the most out of their experience in Tanzania with Good Life Expeditions.
Stella Maris Lodge
Conveniently located on the main road of the village Mailista, the hotel is six miles outside Moshi—a gateway to Kilimanjaro National Park. A quick 25-minute ride from the airport makes it one of the closest and easiest hotels to access. Each of the lodge's 25 rooms offers private balcony views of Kilimanjaro, as well as air conditioning and satellite TV. Relish in an unobstructed view of Kilimanjaro's majestic summit at the hotel's top floor pub. Guests can also enjoy access to PCs and free Wifi services throughout the lobby and dining areas.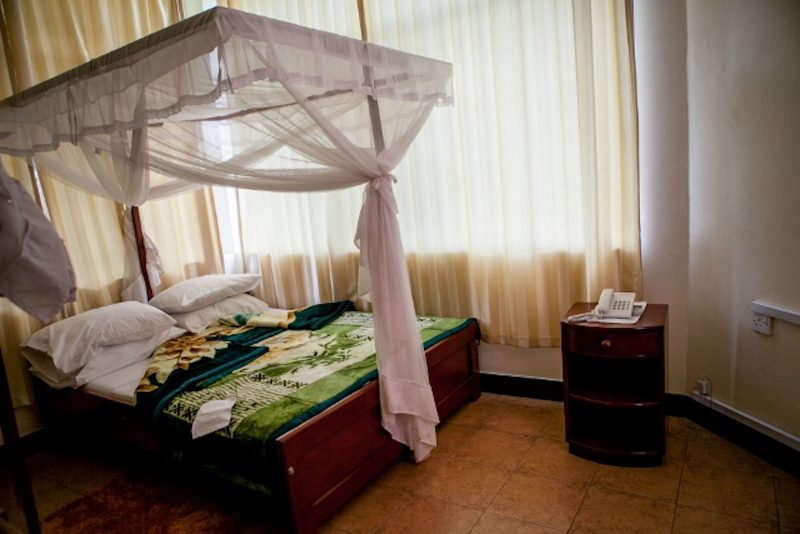 In addition to being a comfortable and convenient lodge for your stay in Tanzania, the non-profit hotel directly funds the Stella Maris English-Medium Primary School for orphaned and vulnerable children. All lodge income directly pays teachers and buys food for children at the school.
The lodge is the perfect base for all your Tanzanian adventures. Spend an incredible afternoon swimming and exploring Materuni Waterfalls. With a height of 150m, the falls are nestled into the lush green forests at the foothills of Kilimanjaro. For a more active trip, spend another day hiking Mount Kilimanjaro. Another great option is Lake Manyara and the surrounding national park. Spend time spotting a variety of herbivores including hippos, impala, wildebeests, elephants and more.
African Adventure with Good Life Expeditions
To stay at Stella Maris Lodge as part of a memorable Tanzania adventure, get in touch with Good Life Expeditions. Our expert travel team is ready to plan the perfect itinerary for you and take care of all the arrangements. Contact us today.