Conveniently located near the train to Machu Picchu, Sol Natura Hotel is a great option for a value stay in the Sacred Valley with Good Life Expeditions.
Enjoy your stay at Sol Natura Hotel
Sol Natura Hotel is in the town of Ollantaytambo. Surrounded by ruins, charming restaurants, and the train to Machu Picchu, there is no shortage of activities close by. The grounds feature a small pond and plenty of gardens to enjoy the natural surroundings. Guests can also relax in the covered inner courtyard, offering a space to unwind on a chilly night.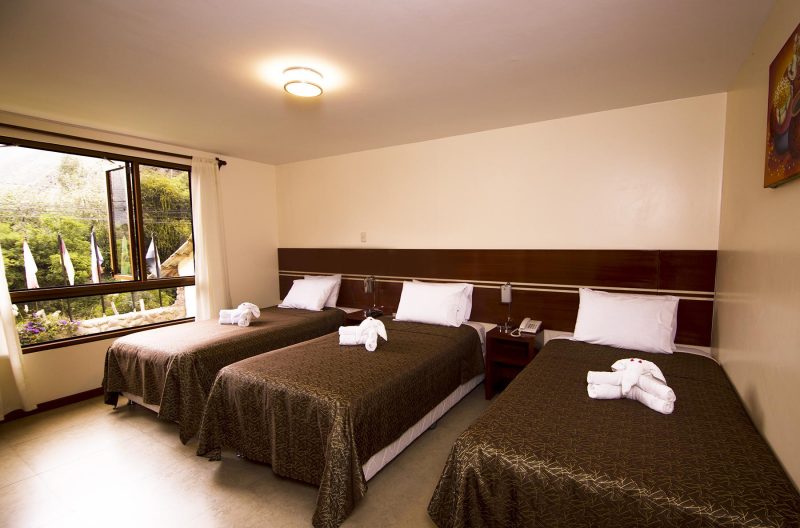 Accommodations in the Sacred Valley
Ther 26 comfortable rooms offer panoramic views of mountains, the Archaeological Park of Ollantaytambo, the snowy veronica, and the great Tunupa dug in rock and others mountains that surround our Sun Natura. Single, double, and triple occupancy rooms are available. 
Each morning a complimentary breakfast is served in the hotel's restaurant. Lunch and dinner options are also available with an a la carte menu. The bilingual staff is also ready and available to assist with anything you may need.
Travel with Good Life Expeditions
To stay at the Sol Natura Hotel in Cusco as part of your trip to Peru, get in touch with our expert travel team at Good Life Expeditions. We're ready to bring your Peruvian adventure to life.