Tucked away in the majestic mountains of the Sacred Valley, Casa Blanca Lodge provides a comfortable base for exploring spectacular Incan historical sites, from the Ollantaytambo ruins to Machu Picchu itself. Stay at Casa Blanca Lodge as part of a Good Life Expeditions' adventure and we will show you the wonders of Peru and beyond.
Casa Blanca Lodge Ollantaytambo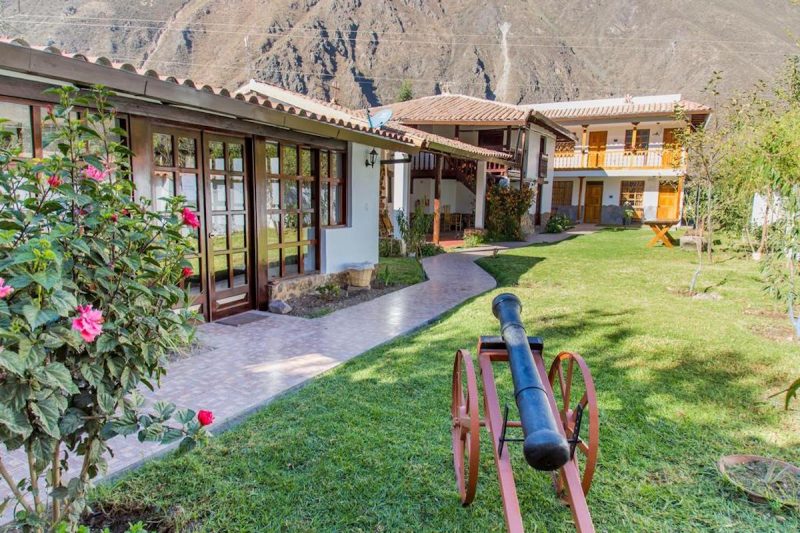 Combining convenience and tranquility, Casa Blanca Lodge is located a short stroll away from Ollantaytambo's main square. Casa Blanca Lodge features 6 spacious rooms full of rustic charm, complete with private balconies and breathtaking mountain views. Immerse yourself in one of the most beautiful natural landscapes in the world before continuing your Peruvian adventures. You will find your room equipped with a hairdryer, guest toiletries, personal computer, a closet, and a DVD player. Choose from a variety of rooms to suit every trip, whether you're traveling as a family, couple or small group.
Situated 60km (37 miles) from Cusco, the town of Ollantaytambo is famous for its archeological marvels. Its 15th century fortress and temple is a stunning example of Incan architecture. Listen to tales of Peru's epic history while you explore the steep stone terraces of these well-preserved ruins. The ruins also mark one of the few places where the Incas won a major battle against the Spanish conquistadors. Ollantaytambo is also home to the final train station before you reach Machu Picchu, making it an idyllic access point to the Incan citadel. 
Responsible Travel with Good Life Expeditions
Casa Blanca Lodge Ollantaytambo offers great value accommodation in the heart of the Sacred Valley.
If you'd like to stay here as part of a Classic Peru Expedition or Machu Picchu Getaway, let Good Life Expeditions be your guide. Our expert travel team is ready to make all the arrangements for you, so contact us today.