Positioned in downtown Puno, Peru's largest city on the bank of Lake Titicaca, you can find Casa Andina Standard Puno. This simple, classic hotel is a great economical choice for your stay. With the brand confidence that comes with the Casa Andina name, this is a top 3-star hotel option for a trip with Good Life Expeditions.
Casa Andina Standard Puno
Conveniently located in the main square, the Casa Andina Standard Puno features 50 comfortable rooms with simple, modern decor. Guests can choose from a full-sized bed, two or three twin-sized beds. Each room also includes flat-screen TVs, safety deposit boxes, a writing desk, and small en-suite bathrooms with tiled showers. There are also spacious common areas, including a living room with a fireplace and a patio, for guests to relax.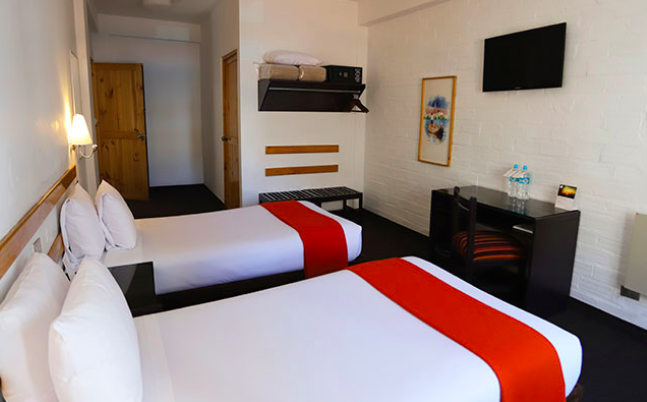 Upon arrival at the hotel, the staff will show you the free coca tea station for altitude sickness. In addition to the included daily breakfast buffet, a la carte lunch and dinner options also offer both Peruvian classics and international fare. Menu items are also designed to ensure guests have options for adequate nutrition to avoid feeling ill and dizziness due to high altitude.
This is a comfortable option for travelers who plan to explore both the cultural and natural wonders of Lake Titicaca. Visit the Urus Islands. This unique island is made entirely of reeds and still inhabited by the Urus people who built these mobile homes to evade the advances of more aggressive land-dwellers. Or journey further into the lake to discover the more remote islands, like Taquile Island – known for its male weaving traditions and UNESCO protected for its 'intangible cultural heritage'. Visit each island as part of a responsible Lake Titicaca tour with Good Life Expeditions.
Responsible Lake Titicaca Travel
Casa Andina Standard Puno offers a great economical option for a Puno hotel. Good Life Expeditions can arrange your stay here as part of an incredible Lake Titicaca Extension! Our expert travel team can make your Lake Titicaca expedition a reality today! Contact us to start planning.