Relax in style in the Sacred Valley of the Incas at the Aranwa Sacred Valley. Combining the Ancient Incan and Colonial cultures, enjoy the magnificence of this hotel while surrounded by some of the most beautiful natural landscapes in the world.
Aranwa Sacred Valley
The Arwana is built on a 17th-century style colonial hacienda near the Vincanota River. The 101 rooms and 14 suites are comfortable, some featuring a colonial design and others a modern, minimalist design. Whether your room faces the river, lake, or surrounding mountains, you are sure to have a beautiful view every morning. The sweeping grounds offer breathtaking views and gorgeous landscaping. Vegetation and flowers abound as the quaint river snakes through the property, and you may enjoy a sunny afternoon walk around the pathways during a stay.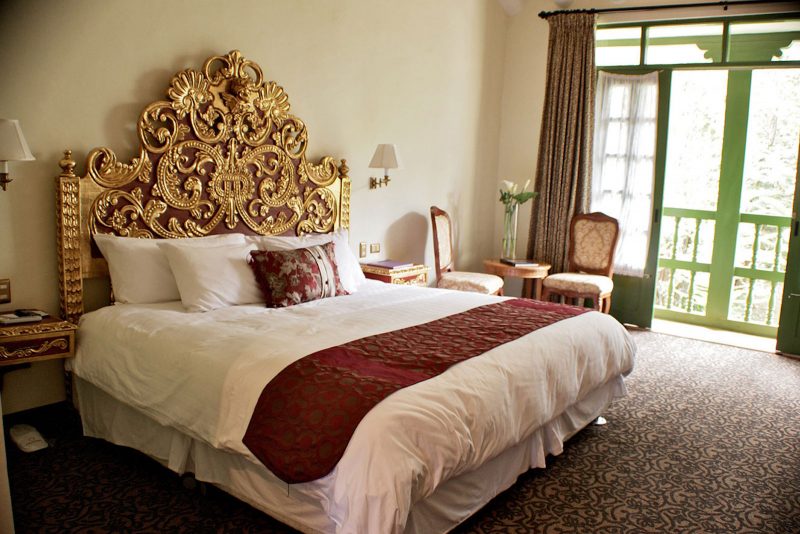 Named an L.V.X. Preferred Hotel, the Aaranwa Sacred Valley is the perfect example of luxury. It is nestled in the Sacred Valley of the Incas, located about an hour and a half outside of Cusco. Its location offers the perfect access point to one of the seven wonders of the world: Machu Picchu.
Aranwa Sacred Valley
Another way to relish in the beauty of the Sacred Valley is at the Unno Spa. Rejuvenate your body and your mind with one of the many available treatment options. Stretch yourself in the yoga enclave or calm yourself in a hydrotherapy pool. There are endless ways to relax. Guests can also enjoy an outstanding gastronomical experience at the onsite Pukawi Gourmet Restaurant. Blending Andean traditions with new culinary trends, the delectable menu will delight your taste buds. For a lighter fare, try the Rikhuana Restaurant. With views of the hotel's chapel and surrounding mountains, guests get a full sensory meal. You are also welcome to dine at the bar, where you can sample a variety of pisco-based cocktails or taste some novo-andean specialties at the sushi bar.
Other communal spaces include an outdoor swimming pool, on-site museum, art gallery, movie theater, library, money exchange station, Saint Peter and Saint Paul Chapel, and so much more. Aranwa Sacred Valley prides itself on excellent service and the professional staff will assist with your every need.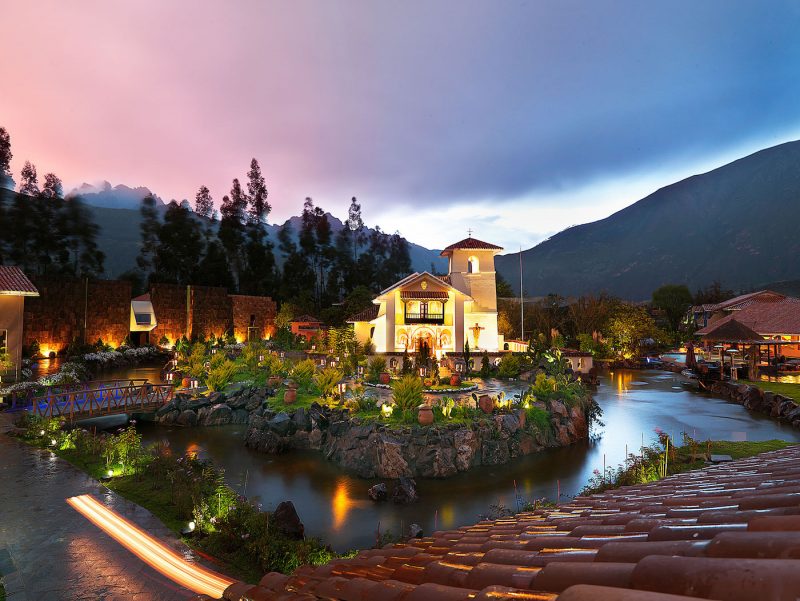 Responsible Travel with Good Life Expeditions
To stay at Aranwa Sacred Valley as part of a trip to Peru, Good Life Expeditions are able to make all your arrangements – from accommodation to exciting excursions. If you're heading to Peruvian Amazon next, our expert travel team can recommend the best way to discover the rainforest. Contact us today to start planning your Peruvian getaway.