Life is too short to drink bad coffee. Don't you agree? If you love coffee as much as we do, add Cusco's Museo del Cafe to your Peru bucket list. Located in a BREW-tiful traditional house in Cusco, this museum will give you the opportunity to learn about (and sample!) a diverse variety of Peruvian coffee.
In Peru, farmers grow coffee across the country's distinct microclimates, from the Amazon Jungle to the Highlands. This diversity gives rise to unique flavors, making Peruvian coffee one of the best brews in the region. As a result, coffee is one of Peru's main agricultural exports, and Peru has become one of the largest coffee-producing countries in the world.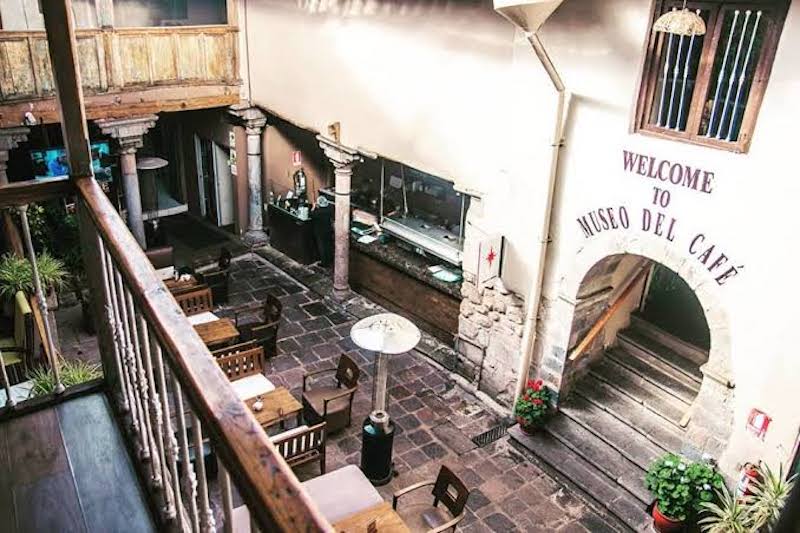 Sample Cusco's best coffee
During your visit, local experts will teach you about the history of the Peruvian coffee industry. You will also learn about the role of coffee in Peru's modern-day economy and culture. The museum displays a variety of coffeemakers for you to view, from different countries and centuries. At the end of the tour, you will have the opportunity to test your skills by practicing latte art with experienced baristas!
Socially Responsibility First (& Caffeine Second)
At Good Life Expeditions, social responsibility is at our core. The Museo del Cafe promotes environmentally responsible coffee cultivation and harvesting practices. Your visit will also support rural and indigenous coffee producers, who play an important role in the coffee industry. 
For this reason, the Museo del Cafe is a top pick for travelers looking for socially responsible experiences during their stay in Cusco. When you travel with Good Life Expeditions, we take care of all the details for you. Take confidence that your tour is supporting local producers and environmentally responsible practices. You can visit the Museo del Cafe as part of your visit to Cusco, or on one of our full expeditions, like Classic Peru or Machu Picchu Getaway.
---
Contact us today to book an authentic and socially responsible Coffee Experience.