A retreat just 3 hours outside of Quito, Ecuador, Mashpi Lodge boasts luxurious accommodation surrounded by natural wonder. With room for only 47 guests, the lodge is an intimate, one of a kind, eco-friendly adventure.
Mashpi Lodge, National Geographic Unique Lodges of the World
Mashpi has been awarded National Geographic Unique Lodges of the World, and for good reason. It is nestled on a 3,000 acre private reserve of cloud forest and rainforest, and the surrounding area is home to endemic species such as the Mashpi Frog and Magnolia found nowhere else in the world. The lodge blends perfectly into the lush green of the forest, and was built using sustainable construction strategy to preserve the natural integrity of the area. This is a true bubble of luxury within the gorgeous forests.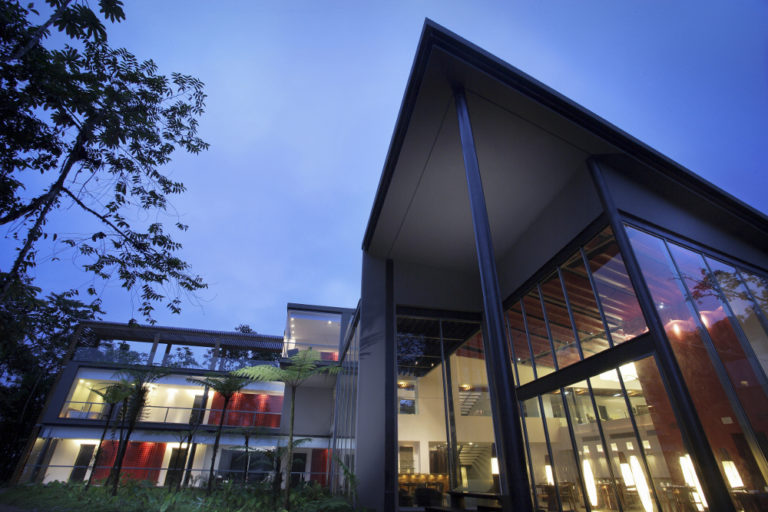 Accommodations & Amenities at Mashpi Lodge
All of the rooms and suites at Mashpi Lodge are spread across three floors with floor to ceiling windows to immerse you in the surrounding forest even as you are indoors. Rooms are spacious, with natural and simple accents to keep the zen feeling of the reserve, and automatic blinds can be adjusted to regulate natural light from the comfort of your soft bed.
Common spaces at Mashpi Lodge are just as immersive in the surrounds as the rooms, with a viewing platform that extends out into the forest, as well as an onsite laboratory led by the resident Wildlife Project Coordinator, and an Expedition Room with a library of books. There is a beautiful restaurant and bar for convenience, as well as an open-air panoramic terrace perfect for early-morning birdwatching. The spa offers a range of services including beauty treatments, massages, a hot tub, and a space for yoga, so guests can relax amidst their exploration activities.
Adventures at Mashpi Lodge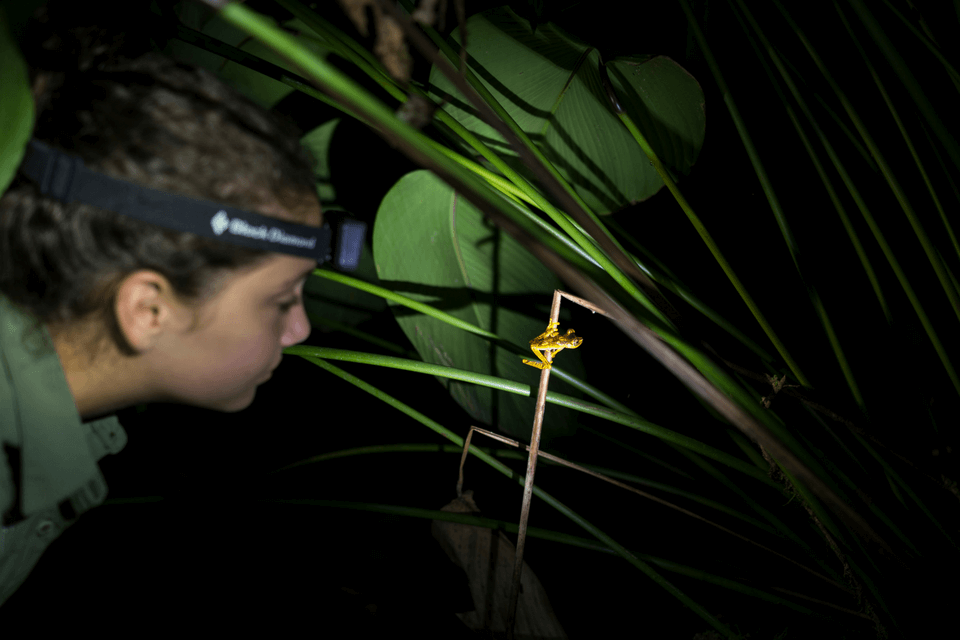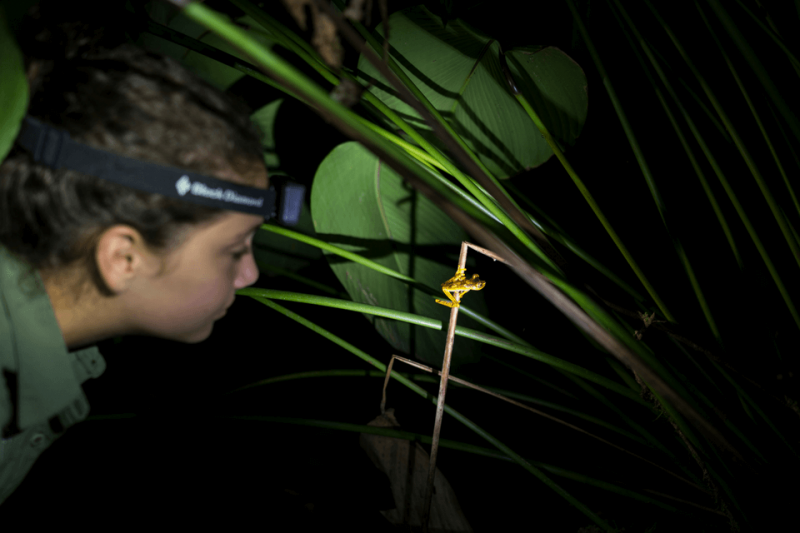 Not only is this an indulgent retreat, Mashpi Lodge offers some incredibly unique and entertaining activities during a stay. A wide array of trails and paths snake through the Mashpi forest that surrounds the lodge, so guests can explore the wildlife, waterfalls, and gorgeous views that await. During shorter walks, stop for additional excursions such as the Dragonfly, a gondola ride above the canopy, the Jungle Swing, Mashpi's "Tarzan" like rope-vine, and the Sky Bike, a lodge original that allows two people to pedal a bike across a cable through the forest. More activities are available, just email [email protected] for more information!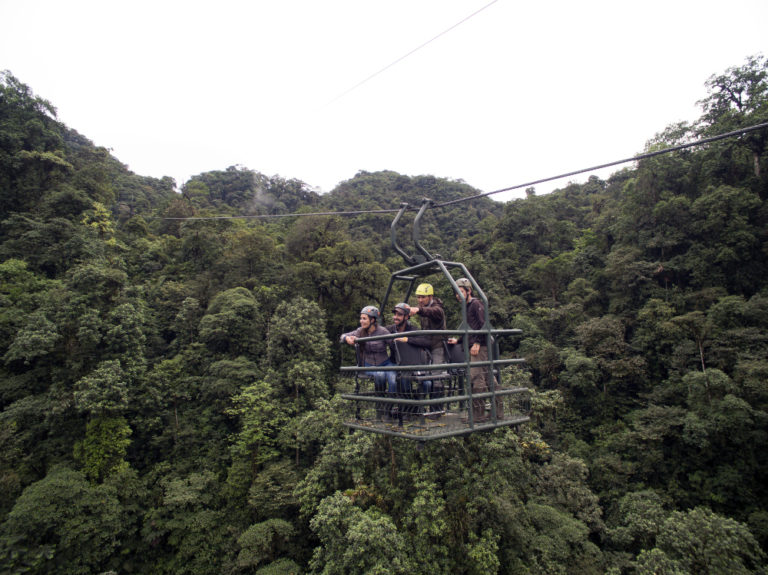 ---
Mashpi Lodge is well combined with a responsible trip with Good Life Expeditions to the Galapagos Islands! Start planning your trip now.