Overlooking Lake Garzacocha, La Selva Amazon Eco Lodge is a beautiful resort in the heart of Ecuador's Amazon Jungle. Bordering Yasuni National Park, the lodge lies in one of the most biodiverse regions in the world – offering an immersive and authentic jungle experience with Good Life Expeditions.
La Selva Amazon Eco Lodge
You don't have to go far to experience the Amazon wildlife. Featuring 15 Superior and Scenic Suites, as well as 4 Family Suite Cabins, every room at the lodge offers front row seats to nature. The Scenic and Superior Suites include exclusive rainforest showers, private balconies, and great panoramic views, while the Family Suites include spacious bathrooms, hammocks, and a hot tub on a private porch. Inspired by the design of local homes in the region, the airy, shaded layout keeps your room cool even during the hottest time of day. Hot showers, ceiling fans, and electricity are also provided in each suite.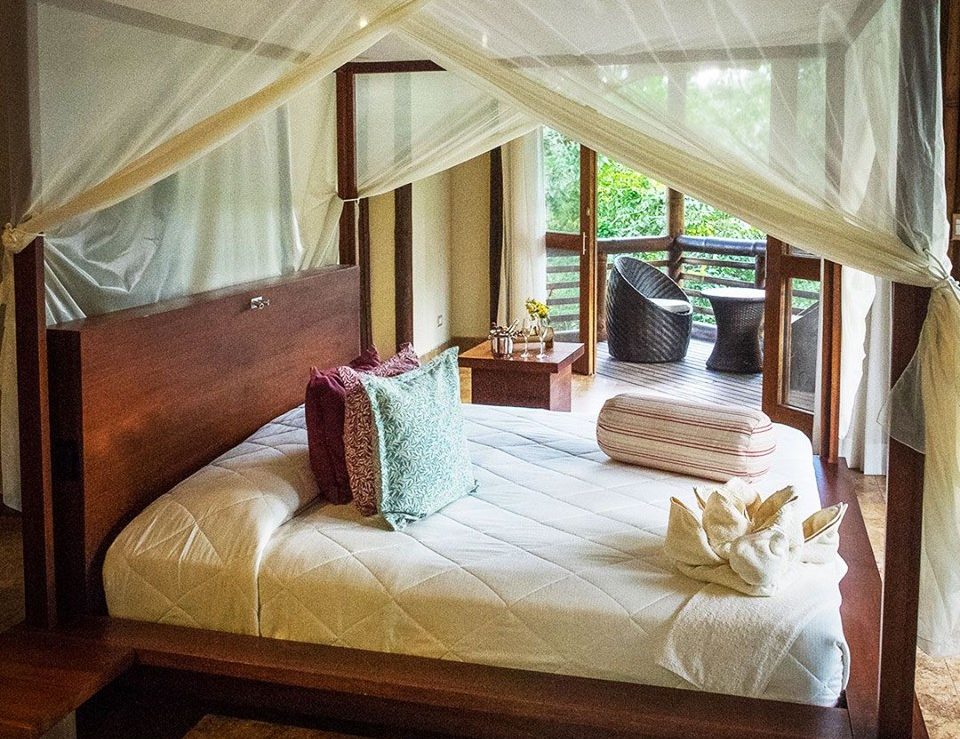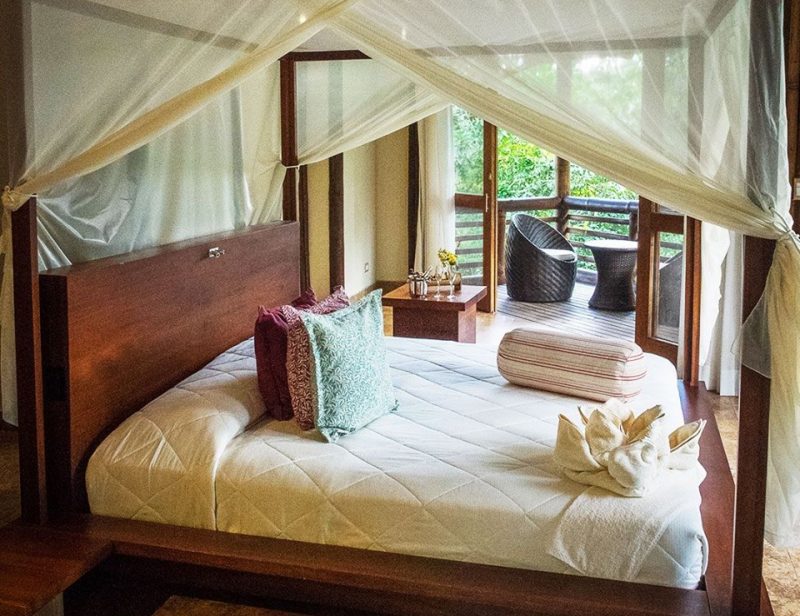 Featuring all-inclusive itineraries, there are a plethora of activities to fill your days in the rainforest. Birdwatching and wildlife observation is a highlight of any trip to the jungle. The area surrounding the hotel has perhaps the largest list of bird species in the neo-tropics. Climb the 38-meter (125-ft.) observation tower – offering 360° views for world-class wildlife sightings. The hotel's top-notch guides accompany guests on all excursions for a greater chance of spotting unique wildlife, flora, and fauna.
A variety of nighttime activities are available for the night owl in your group. Enjoy an evening under the stars spotting constellations. Or, embark on an after-dark canoe excursion where your guide can point out bats, owls, and more!
For a more relaxing alternative, treat yourself to spa massages and treatments, as well as yoga sessions at the lodge. Additional activities include: hikes through the rainforest, Kichwa community visits, kayaking, swimming, visiting nearby parrot clay licks, and more.
Amazon Exploration with Good Life Expeditions
Good Life Expeditions offers an unforgettable all-inclusive experience at La Selva Amazon Eco Lodge, for an authentic and memorable trip to the Ecuadorian Amazon. Let our expert travel team take care of all the arrangements – contact us today.