A tailored doorman will welcome you at the grand entryway, opening the door and assisting with your bags as you cross the threshold into the magnificent cultural space that is Hotel B. In the high ceilinged living room a stately table serves as the reception area. Here you will find the front desk staff. Consider them your personal assistants during your stay at this beautifully renovated, truly one a kind boutique hotel for your stay in Lima with Good Life Expeditions.
Hotel B
Built in 1914, famed French architect Claude Sahut originally designed the mansion as a summer retreat for the Garcia-Bedoya family.  It showcased imported Italian marble and exotic woods, an ornate facade, high ceilings, open balconies, and expansive terraces. Today the boutique hotel is fully restored — it consists of the original preserved structure and a complimentary three-story modern annex. The INC, Peru's Historic Building Society, considers it a new standard for historic restoration.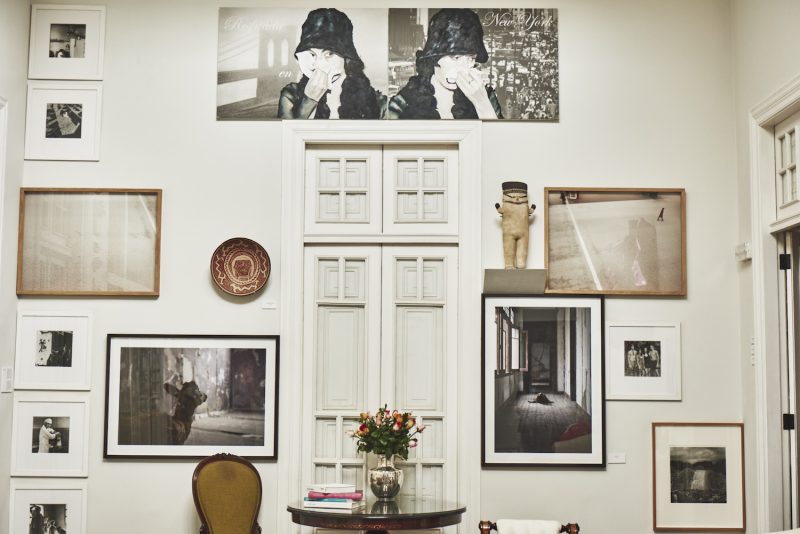 Filled to the brim with an eclectic collection of art from many periods and styles, the halls are a gallery. Guests can spend hours winding through the corridors admiring the 100's of works housed in Hotel B. Enjoy private viewings, special events, and a vital connection to Lima's emerging scene during your stay.  Located in the heart of Barranco, Lima's bohemian district, the property is also surrounded by galleries, museums, and delicious restaurants.
Hotel B offers 17 guest rooms, all uniquely designed like the art that decorates them. Whether located in the original mansion or the modern wing, the lavish decor will surpass guests' expectations. Though Atelier rooms are the show stoppers. These top-tier rooms include either a foyer or private terrace overlooking the main boulevard. Open format bathrooms feature twin vanity basins, separate rain shower, sitting areas, cocktail table, vintage armoire, and cabinet. All rooms include modern amenities: high-speed wireless Internet connection, complimentary local phone calls, minibar, plasma TV with HD channels, and an iPod docking station.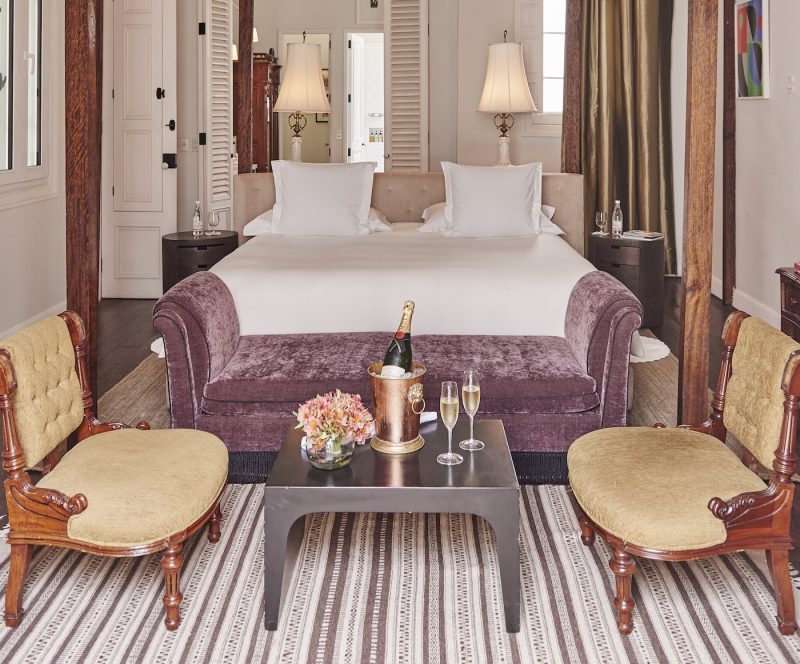 Some of the beautiful communal spaces include an exclusive guest-only Sundowner Deck overlooking the Pacific Ocean and a relaxing library on the main floor, decorated with maps and books reminiscent of a Classic Explorer's Club.
Discover Lima's Arts District with Good Life Expeditions
If you'd like to experience the luxury of Hotel B while exploring Barranco, as part of a trip to Peru, get in touch with Good Life Expeditions. Our expert travel team are happy to offer advice and start planning your trip to Peru. Contact us today.