Take a trip to paradise aboard the Ocean Spray. Cruise on this mega-catamaran while experiencing the beauty and magic of the Galapagos Islands with Good Life Expeditions.
Ocean Spray Galapagos Cruise
The original boat in the Haugan Cruises fleet, the Ocean Spray is a 34-meter vessel. It houses nine spacious cabins: four double cabins on the lower deck and four double cabins and a single cabin on the top deck. Single beds can be converted into double marriage beds as needed. Each cabin features a private balcony, where guests can admire spectacular views and spot wildlife in its natural habitat.
A large sundeck features a jacuzzi where passengers can relax while traveling between islands. You can also scan the horizon looking for marine wildlife using the onboard telescope. Kayaks, snorkeling gear, and wetsuits are available onboard for guest use. High-quality service is evident aboard the Ocean Spray. With a nearly 1:1 guest to crew ratio, you can expect exceptional attention to detail on the ship.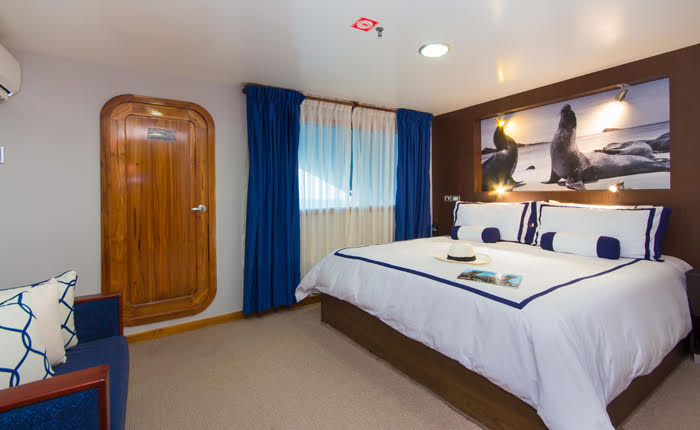 Exploring the Galapagos Islands
Ranging from four-day introductory voyages to 15-day mega cruises where passengers will explore the islands end-to-end, there are options for every traveler. Stop at some of the most incredible natural sites in the world. Dock at Bartholomew Island, home to the famous Pinnacle Rock. An extinct volcano composes the island, offering guests incredible photo ops of volcanic formations. Make your way up a trail of 375 steps to the volcano's summit and take in the breathtaking views. After your hike, head to the beach for snorkeling and possible sightings of the Galapagos Penguin.
Sail around Kicker Rock, a striking rock formation a couple hours off the western shore of San Cristobal. Jutting out of the water, the formation rises vertically at hundreds of feet above the ocean divided by a small channel. While there are no landing areas, this is a great site for kayaking, snorkeling, and scuba diving — all while surrounded by sea lions. By the time your journey is done, you'll be able to check every Galapagos activity off your list. All itineraries are subject to change due to weather conditions and National Park regulations. Itineraries of eight or more days may be scheduled to stop at ports for various cruise logical reasons.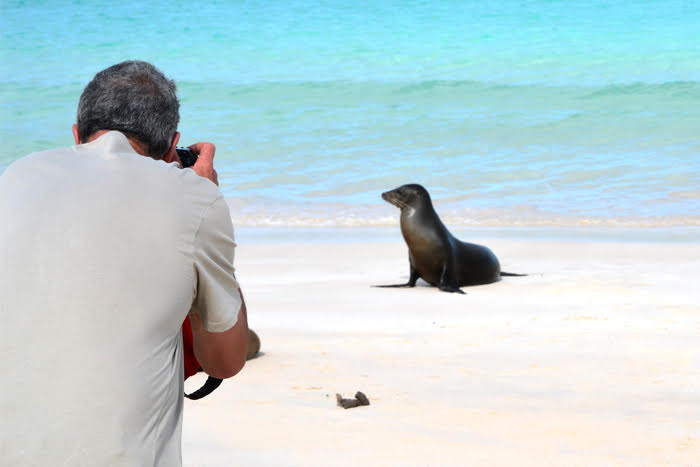 Set Sail with Good Life Expeditions
Take the journey of a lifetime with Good Life Expeditions on our Enchanted Peru, Ecuador, & Galapagos itinerary. Our expert travel team will take care of all the arrangements, from transfers to cruise reservations and more. We offer the chance to travel with the confidence that you're making a direct and positive contribution to the places and people you encounter. To plan your next responsible travel experience, contact us today.