A few hours outside the capital city of Ecuador, Quito, lies an incredible hidden treasure: Doña Natalia by Agrogana rose farm. In this oasis off the highway are gorgeous rows of roses, along with countless stories, rich history, and a dynamic staff. The best part? The farm is 100% fair trade, prioritizing the health and happiness of workers and the quality of the flowers above all else. Good Life Expeditions has developed an exclusive experience – our fair trade rose farm visit – to allow our travelers to see first hand the wonders of responsible rose growth in Ecuador, a top 3 export of the country. Contact us to start planning a visit.
Fair Trade Rose Farm Visit in Ecuador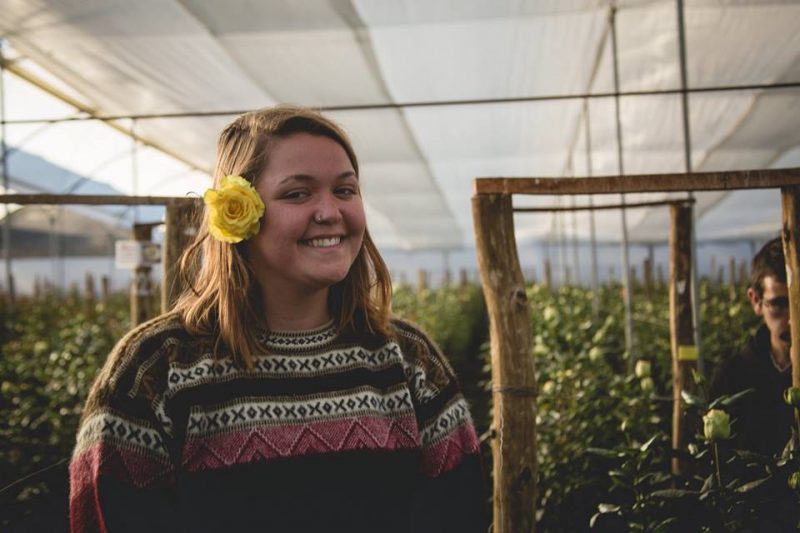 This exclusive experience starts with a private morning drive from Quito to the Doña Natalia by Agrogana rose farm. Upon arrival, you will be greeted by an expert rose grower from the farm, who will accompany you and your guide as you explore the property. Stretch your legs with an immersive tour through the rose greenhouses, where the over 100 varieties of roses are laid out in rows and rows of different growing methods. Your host from the farm will explain the different types of roses, as well as their export and marketing strategies – from the unique naming of flowers based on current events to the seasonality of rose purchases by country.
As you wander through the farm, you will stop by the patch of flowers that are Michelle Obama's favorite, which Agrogana mailed to the White House many times during her husband's presidency. You will have many opportunities to smell the varieties and photograph the incredible colors of the roses. The tour will also include background on the farm's fair trade standards, which made them one of the top providers of roses for Whole Foods in the United States.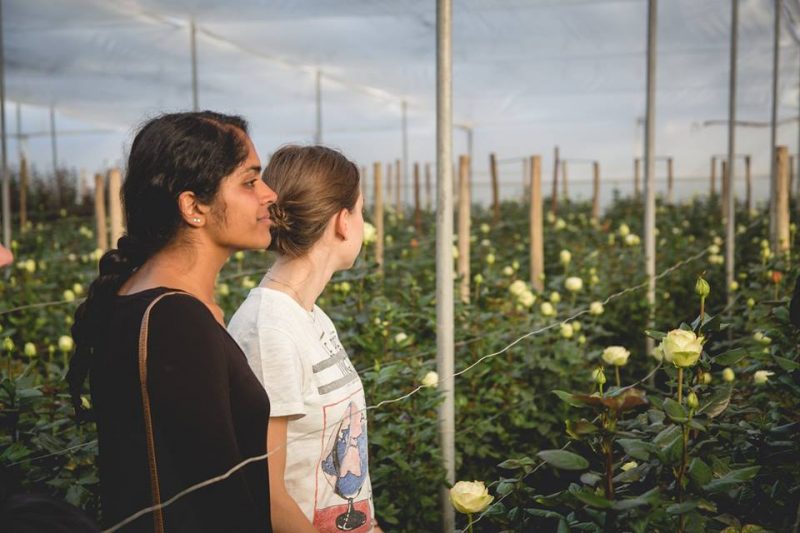 Following the tour, you can choose to create your own arrangement of flowers from the farm, with the stylistic and design advice from the team at Doña Natalia by Agrogana. The arrangement will be shipped to your home so you can show it off to your friends and family! Then enjoy a local lunch in the gardens, before the return trip to Quito.
Responsible Travel with Good Life Expeditions
All tours and experiences with Good Life Expeditions are responsible at their core. Profits from trips are donated directly to low-income communities in the destinations you visit through our partner non-profit, MEDLIFE. Additionally, we make sure to partner with fair trade certified organizations like Doña Natalia by Agrogana rose farm to encourage their work and support fair trade tourism. Contact us to embark on this exclusive fair trade rose farm visit – only available through Good Life Expeditions.