A Mysterious Paradise
Easter Island
Easter Island
Enigmatic culture and history await on Easter Island or Rapa Nui. Join us on an expedition through time as you explore this mysterious paradise. Contact us today to start planning a trip.
Visit Easter Island 
3,700 km (2,300 miles) off the mainland coast of Chile lies the island paradise and worldwide mystery of Easter Island. This Polynesian land is famous for its iconic moai statues that have puzzled travelers and historians for years. Their intimidating mass, disproportionate head, and body size make viewers wonder how they were scattered strategically across the islands and what they really represent.
When you visit Easter Island with Good Life Expeditions, we will help you discover your own theories of the moai statues with engaging, educational tours of key island historical sites. We will also give you time to relax. Enjoy some of the incredible ecotourism developed on the pristine tropical paradise that plays host to plenty of incredible sea life and white-sand beaches.
Iconic Moai Statues
Explore the northern shore of Easter Island as you follow in the first king's footsteps, Ariki Hou Matuá. You will gain a deep understanding of what life for the first Rapa Nui people must have been like during the experience. Venture through ancestral houses, visit ceremonial altars, explore caverns, and examine agricultural structures for an inside look into the past.
Spend time at Rano Raraku, one of the most important archeological sites in the world where the legendary moai statues were carved. Measuring approximately 66 feet tall and weighing 220 tons, these statues are massive. They offer great insight into the island culture.
During your trip, take an afternoon to visit the Ceremonial Village of Orongo, where the "Bird Man" ritual was performed. An important piece of Rapa Nui history, this ceremony decided the community's future spiritual and political leader each year. You will see the sacred figure of a man with a bird beak carved into the stones.
Remote Island Paradise
When exploring Easter Island with Good Life Expeditions, we will help this trip be a true vacation. This tropical island is a true paradise. As one of the most isolated inhabited areas on the planet, it is an incredible opportunity to relax and unwind.
For a break amidst your historical and cultural experiences, enjoy the palm trees and crystal clear waters of Anakena beach. Spend a day lounging and swimming in the calm water. You can enjoy a lunch of locally prepared dishes. Visit many local handicraft kiosks that contain authentic Rapa Nui souvenirs on the shore.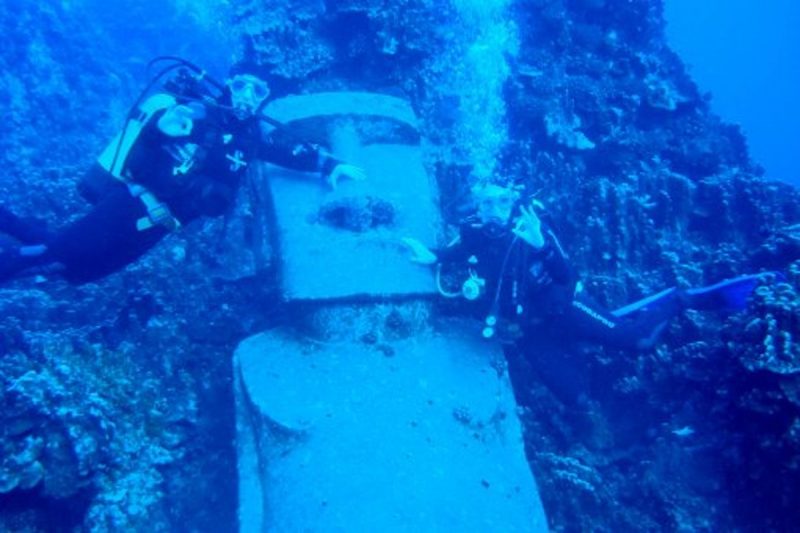 Another highlight will be a trip to Rano Kau Volcano. Nearby, there is a lagoon with small reed islands and abundant vegetation and microfauna. This is one of the largest wetlands in Rapa Nui and a great place to get back to nature during the journey.
Interested qualified travelers can opt for a once in a lifetime scuba diving excursion. The wonderful world of Rapa Nui underwater will expose you to bright fish, sea creatures, and even fallen Rapa Nui statues. Contact us to start planning this unique, otherworldly experience today!