The Gateway to Glaciers
El Calafate, Patagonia
El Calafate, Patagonia
Set on the edge of the glacial blue lake, Lago Argentino, El Calafate is the gateway town to nearby Perito Moreno Glacier. Visit this must-see destination on a trip to Argentina with Good Life Expeditions! Check out our Ultimate Argentina Expedition for inspiration.
Perito Moreno Glacier in El Calafate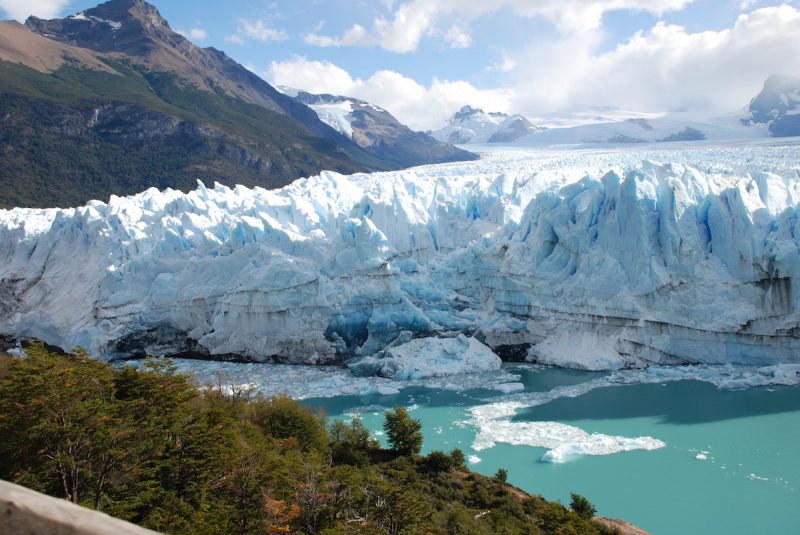 One of Patagonia's main destinations, El Calafate, is an amazing place to see striking blue glaciers and beautiful mountain vistas. Conveniently located, it is also a great stop between Torres del Paine, El Chalten, and other Patagonia highlights. Though there is plenty to do in the area, there is no denying that the highlight of a visit to El Calafate is the nearby Perito Moreno Glacier.
Surrounded by Patagonian Ice Fields that are second in size only to Antarctica. The region is known for the incredible glaciers that appear out of nowhere between gorgeous mountains and piercingly blue lakes. Perito Moreno is one of 48 glaciers in the ice fields and is a part of the network that makes up the world's third-largest reserve of freshwater.
For travelers, the best part about visiting the glacier is how close you can get. Walkways take you near the large glacier walls. Daring adventurers can even take a tour that lets you trek across the glacier!
Perito Moreno is fascinating because, unlike most glaciers globally, this one is advancing rather than retreating. Scientists aren't sure why that is, but it makes for a spectacular sight. The constant movement of the Perito Moreno Glacier often means large chunks of ice are falling off the side. It grows and shrinks daily. The movement is visually striking.
Exploring El Calafate
A bustling mountain town, there is lots to do in El Calafate beyond your tour to Perito Moreno Glacier. Visit some of the charming handicraft shops, the natural reserve with local bird species, or head further out to a classic Argentine Estancia (ranch) for a day learning about the gaucho (cowboy) daily life of the region. You can also actively explore the outskirts of the area, hiking, horseback riding, or biking through the natural landscapes.
---
Are you ready to start planning a trip? Contact us today!
---